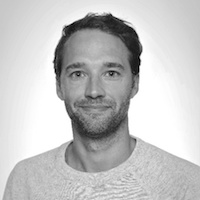 Robotic Process Automation (RPA) in de Praktijk
---
Registreer NU »
AGENDA »
SPREKERS » This event is history, please check out the NEXT SESSION
Check out our related open workshops:
Check out our related in-house workshops:
Volledig Programma:
13.30u - 14.00u
Registratie met Koffie/Thee en Croissants
14.00u
RPA: Wat en Waarom ? (Patrick Van Renterghem, @itworks)
Wat is RPA ?
Waarom is RPA belangrijk ? Waarom nu ?
Robotiseren vs Automatiseren
Voordelen (en nadelen) van RPA
14.30u
RPA: Aanpak en Toepassingen (Mathias Fransen, Roborana)
Toepassingsdomeinen en use cases van RPA
15.15u
Customer Case: Onafhankelijk Ziekenfonds (OZ) (Gepresenteerd door Shirley Grenelle en Caroline Van den Broeck, respectievelijk RPA Developer en RPA Expert bij OZ)
Shirley en Caroline leggen uit hoe OZ er in slaagde om een aantal business processen te robotiseren met behulp van UiPath. Ze gaan dieper in op:
OZ: Onafhankelijk Ziekenfonds
Praktijkervaringen met UiPath
Ondervonden moeilijkheden
Resultaten van de robotisering
Toekomstplannen
15.45u
Coffee/Tea Break and Networking
16.00u
Intelligente Robots door Content Intelligence (Maxime Vermeir, Senior Solution Architect bij ABBYY)
Wat is content intelligence ?
Hoe worden Intelligente Robots gecreëerd door inzet van Content Intelligence ?
Hoe pak je dit aan ?
Welke voordelen levert dit op ?
Customer stories
16.30u
RPA Technologie, Tools en Demo's
Soorten RPA vendors
RPA Tools: sterktes en zwaktes
Demo's
18.00u
Discussie + Vragen & Antwoorden
18.30u
Einde van dit seminar
19.00u
Free RPA Meetup, open to everyone, and in English
Na dit seminar organiseert RPA Meetup Belgium nog een gratis meetup, waarbij @itworks de meetup room, de drinks en de hapjes voorziet, zowel vóór de meetup (vanaf 18u30) als na de meetup (rond 20u).
Registreren en inschrijven voor de RPA Meetup (19-21u) is gratis, en kan op de RPA Meetup pagina voor dit event.
Share the RPA Meetup announcement on LinkedIn.
Share the RPA Meetup announcement on twitter.
Send an invite for the RPA meetup to someone by email.
SPREKERS »
REGISTER »