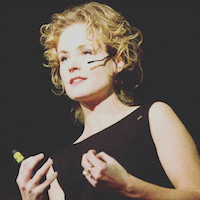 Successful Digital Workplace Adoption
---
Register Now »
AGENDA »
SPEAKERS »
Full Programme:

The conference "Successful Digital Workplace Adoption" is a joint venture between IT Works and ValueIntranet.
We see enormous opportunities for the digital workplace to bring HR management, skills development, corporate networking, internal communication, ... to a higher level. Moreover, these platforms offer new possibilities for information sharing (chat/conversation/collaboration), video conferencing, remote offices and home-based work, email reduction, ... that make the digital workplace even more attractive to implement.
However, the key words in the title of the conference are Successful and Adoption. On the one hand, we want to make sure that our employees are happy and find it useful (good employee engagement and digital employee experience (DEX)), and on the other hand we want this digital workplace to be used by as many employees as possible, as its power and ROI is in scaling: successful adoption of this new way of working is clearly very important.
We have compiled a very interesting conference programme for HR, communication and IT professionals interested in maximising digital workplace success and employee engagement. Several thought leaders and practitioners will present their practical experiences, customer stories, case studies, lessons learned, practical solutions, tips & tricks, new trends and technologies, etc to like-minded professionals.
There are still some "to be announced" presentation slots available, particularly in the breakout sessions, which we hope to fill with interesting business cases that can lead to rewarding discussions about the lessons learned, and the do's and don'ts in successful digital workplace adoption.
8.30h - 9.15h
Registration and welcome coffee/tea
9.15h - 9.30h
Introduction to the conference by the organisers: Patrick Van Renterghem (IT Works) and Guy Van Leemput (ValueIntranet)
9.30h - 10.20h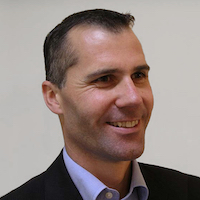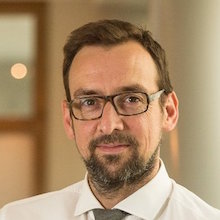 Opening plenary session: What are the key challenges faced by HR, Internal Communication and IT when implementing a modern digital workplace?
Based on their practical experiences, Sam Marshall, Isabel De Clercq and Hans Vandenberghe, 3 thought leaders in the field of social collaboration, communication and technologies will present and discuss their views on the major challenges in the design, implementation, roll-out and adoption of a digital workplace. We will also use digivoting to capture the challenges and problems that you experience in your company, and collectively come up with answers and solutions to these problems.
10.20h - 13.00h
Breakout sessions (3 sessions in parallel, one for each of the conference tracks People/HR, Communications and Platforms/Tools)
In the 3 parallel sessions (People, Platforms and Comms), we present and discuss the power of the digital workplace for each specific target audience, and tackle the problems that people see in starting, using, and successfully adopting the new way of working. Each breakout session has a moderator and a practical case study that leads to an interesting discussion.
There is a Coffee/Tea break somewhere in the middle, which is an opportunity for networking, visiting the booths of the sponsors and for discussing with your peers at moderated knowledge islands
PEOPLE / HR
Business Cases (to be announced)
Lessons Learned
Discussion + advice
Communications
Business Cases (to be announced)
Lessons Learned
Discussion + advice
PLATFORM / TOOLS
Business Cases (to be announced)
Lessons Learned
Discussion + advice
13.00h - 14.00h
Lunch - Again an opportunity for networking, visiting the booths of the sponsors and for discussing with your peers at the 3 moderated knowledge islands
14.00h - 14.40h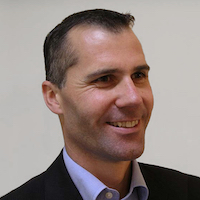 First afternoon session: The Building Blocks of a Digital Workplace (Sam Marshall, Clearbox Consulting)
We are seeing examples emerging of truly great digital workplaces that deliver a valuable and integrated employee experience. But what makes this hard to achieve is that there are so many elements to get right.
In this keynote Sam Marshall will present a tried-and tested framework for planning a digital workplace that helps organisations make progress while preserving a strategic vision. Sam will look at:
the capabilities a digital workplace should deliver
the technology aspect, particularly what is needed to 'glue' the various elements of a digital workplace together (for sure Office 365 will get a mention, but there's much more to it than that)
the people side - who should drive digital workplace progress, and what are the roles for key functions such as IT, HR and Communications?
14.40h - 15.20h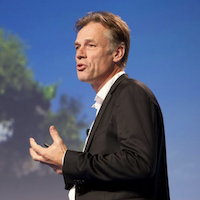 Second afternoon session: Critical Success Factors for Digital Workplace Adoption at Engie (Jan Vanoudendycke, Director Knowledge Management at ENGIE)
ENGIE has implemented a single, global platform where all employees can embrace new collaborative, knowledge sharing and productive ways of working using a common set of leading edge digital applications from any location, any device. This is supported by a major change programme embracing executive sponsorship, leadership by promotion and active participation, a worldwide network of adoption champions, an evergreen training and communications programme, a culture where collaborative behavior is recognised and rewarded together with tools that support the improvement of daily processes making the Digital Workplace our primary working environment.
It's a change project, so will take a very long time
Executive engagement is key
Training is a must
Teamwork with KM, IT, HR and Comms is critical
Technology must work always and everywhere
15.20h – 15.55h
Coffee/Tea break – Again opportunity for networking, visiting the booths of the sponsors and for discussing with your peers at the 3 moderated knowledge islands
15.55 - 16.40h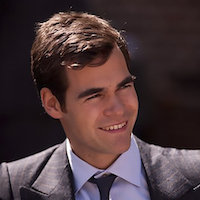 Closing keynote: Unleashing the Full Potential of People, Teams and Solvay (Bruce Fecheyr-Lippens, SVP, Global Head Agile Working, Digital HR, People Analytics, and HR Director Excellence Center at Solvay)
16.40h - 17.00h
Conference summary by the organisers and the experts
17.00 - 18.00h
Networking drink
SPEAKERS »