Secure Web Applications and Web Services Architectures
---
Most applications are not designed with security in mind ... Learn now how to tackle this vulnerability ! In Cooperation with Ascure NV.
28 October 2004 (14-21)
Location:
Sofitel Diegem
(Diegem near Brussels (Belgium))
Presented
in English
Price:
480 EUR
(excl. 21% VAT)
AGENDA »
SPEAKERS » This event is history, please check out the List of Upcoming Seminars, or send us an email
Check out our related in-house workshops:
Speakers: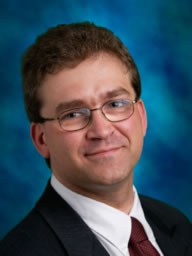 ir. Erik R. van Zuuren MBA is Business Unit Manager InfoSec Architectures and Principal InfoSec / RM Consultant and has an extensive experience in Information Security Governance and Risk Management related disciplines, both at strategic and tactical level and has an extensive experience at C-level in the private sector and management- / cabinet-level in the public sector.
ir. Erik R. van Zuuren MBA is active as consultant since over 10 years and since participated in and led a broad range of strategic and tactical projects mostly in Belgium and The Netherlands. Some examples of his experience are:
extensive experience in governments (Belgian Federal and Flemish) and related agencies and wide experience in a diverse spectrum of private industry (financial/insurance/industry/energy/...).
one of the fathers/authors of the blueprint for the Belgian Personal Identity Card Project (BelPIC) and e.g. program manager for the Flemish government's identity and access management platform.
assistant to several CIO/CTO/CISO's and coach in several Information- and ICT- Security projects (incl. strategic level, tactical level, architectural angle, organisational/procedural angle, ...)
creator of security strategies, policies, frameworks and architectures for medium/large organisations, multinationals and government agencies
creator of e-business- and e-government enabling Identity and Access Control Management as well as Public Key Infrastructure blueprints, concepts and architectures
co-organiser/chairman/speaker/moderator at several security- and ICT-related events (CSI US, LSEC, esec2001-esec2004, ITworks, ...)
Jan De Meyer is a Senior level Information Security Consultant at Ascure with extensive experience in designing web-architectures and securing Windows environments.
He worked several years as system engineer for Multinationals and a Belgian public utility company.
In 1998 he started specializing in security with a primary focus on Microsoft-based solutions
The last 4 years he extended his specialization with securing web-based applications for a wide ranges of industries (banks, hospitals, pharma, ...). As he is convinced that a solid advise is not possible without perfectly knowing the details, he actually implements those complex architectures (Portals, Load-Balancers, reverse proxies, ...) too.
Besides technical certifications (MCSE, RSA, Sanctum,...) he obtained both the CISSP and CISM certification.
Sebastien Deleersnyder (Ascure)
Sebastien Deleersnyder is a Senior level consultant with extensive experience in Information Security related disciplines, both at strategic and tactical level. Some examples of his experience are:
he started his career in 1995 as a software engineer for several industries, including space industry, ferro-industry, pharmaceutical industry and the banking sector
he developed on different platforms ranging from mainframe to Windows on a variety of applications, languages and databases; and based on this knowledge, Sebastien specialized in information security 4 years ago
he implemented more general security products, such as firewalls, IDS and content technology
he revised and advised upon security architectures for the banking and insurance sector
he performed security audits and performed the role of Security Officer for projects of the European Commission
he specializes in (web) application security combining both his extensive development and information security experience
he holds a Master in Informatics, and is a CISSP, CISM, and PRINCE2 certified project manager
AGENDA »
Questions about this ? Interested but you can't attend ? Send us an email !