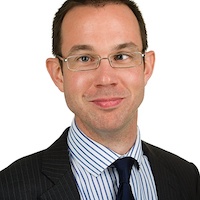 Systems Thinking: a Crucial BA Skill in an Uncertain World
---
This practical workshop teaches you what systems thinking is, and how to use it in a business analysis context.
24 October 2018 (14-21h)
Location:
Parker Hotel
(Diegem)
Presented
in English
by
Adrian Reed
Price:
720 EUR
(excl. 21% VAT)
Register Now »
AGENDA »
SPEAKERS » This event is history, please check out the NEXT SESSION
Check out our related open workshops:
Check out our related in-house workshops:
Full Programme:
13.30h - 14.00h
Registration, coffee/tea and croissants
In this first section, we dive deeper into the nature of an interconnected world, definition of a 'system' and an introduction to systems thinking and practice.
Considering a Situation of Interest
Here, we give an introduction to techniques and concepts that are useful when initially considering a problematic situation, including:
Differentiating between a 'difficulty' and a 'mess',
The traps of linear thinking
Introduction to systems concept of 'feedback' and 'emergence'
A BA technique for external environment analysis
Here, we introduce and practice a whole range of systems techniques and concepts including:
Rich pictures
Multiple cause diagrams
Causal loops
Discussion of 'appreciation' and organisational learning
Systems Thinking in Business Analysis
Here, we align systems thinking to typical business analysis activities, using IIBA®'s BABOK® Guide
Throughout the workshop there will be the opportunity to reflect and to consider and discuss where new knowledge gained during this course will be applied in your own projects.
20.45h
End of this workshop, let's go home and apply what we have learned !
SPEAKERS »
REGISTER »