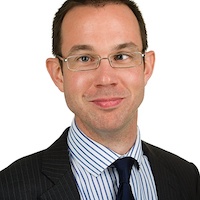 Systems Thinking for Business Analysts
---
Understanding 'Messy' Problems
24 October 2019 (14-21h)
Location:
Parker Hotel
(Diegem)
Presented
in English
by
Adrian Reed
Price:
720 EUR
(excl. 21% VAT)
Register Now »
AGENDA »
SPEAKERS » This event is history, please check out the NEXT SESSION
Check out our related open workshops:
Check out our related in-house workshops:
Full Programme:
13.30h - 14.00h
Registration, coffee/tea and croissants
In this first section, we dive deeper into the nature of an interconnected world, definition of a 'system' and an introduction to systems thinking and practice, and its relevance to business analysis.
Here, we give an introduction to techniques and concepts that are useful when initially considering a problematic situation, including:
A tool for assessing the complexity of a situation in order to assess what types of approaches will be relevant
The traps of linear thinking
Assess Perspectives, Purpose and Boundaries
Here, we introduce and practice a range of systems techniques and concepts, including techniques for:
Assessing different perspectives
Understanding how different stakeholders evaluate 'success'
Understanding how different 'boundary judgements' can affect how stakeholders see a situation
Conducting external environment analysis
There is a afternoon coffee/tea break around 16h00, and a dinner break around 18h00
Analyse Problem Situation
This section presents an overview of a range of systems techniques and concepts including:
Rich pictures
Multiple cause diagrams
Feedback and Causal loops
This section focusses on taking the insight gained through the other systems techniques and diagrams to determine where change may be feasible and desirable, and the types of actions that can follow.
20.45h
End of this workshop, let's go home and apply what we have learned !
SPEAKERS »
REGISTER »