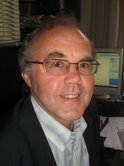 TOGAF9 Foundation Training (level 1)
---
Wees beter voorbereid op EA projecten die TOGAF 9 gebruiken als EA framework en proces
7-8 April 2010 (10-18h)
Locatie:
Pullman Diegem
(Diegem)
Gepresenteerd
in het Nederlands
door
Prijs:
1150 EUR
(excl. 21% BTW)
AGENDA »
SPREKERS » This event is history, please check out the List of Upcoming Seminars, or send us an email
Check out our related open workshops:
Check out our related in-house workshops:
Volledig Programma:
9.30u - 10.00u
Registratie met koffie/thee
10.00u
Aanvang van de workshop
GRATIS dit referentiewerk bij uw deelname:

TOGAF™ Version 9 -- 'The Book' (780 blz.)
The Open Group
Wat is TOGAF ?
TOGAF Certificatie
Enterprise Architectuur
De structuur van TOGAF
TOGAF en andere frameworks
Inleiding tot de Case Study: ArchiSurance
2.
Architecture Development Method (ADM)
Overzicht van de ADM cyclus
De organisatie betrekken

Voorbereidende Phase
Fase A: Een Architectuur-Visie

Naar de juiste architectuur

Fase B: Business-Architectuur
Fase C: Informatie-Architectuur
Fase D: Technologie-Architecture

Making the Architecture Work

Fase E: Opportuniteiten en Oplossingen
Fase F: Migratie Planning
Fase G: Implementatie Governance

Het proces in stand houden

Fase H: Architectuur & Change Management
Requirements Management
3.
ADM Guidelines en Technieken
Inleiding tot de ADM Guidelines en Technieken
Guidelines bij het toepassen van de ADM
Architectuur-Principles
Business Scenarios
Viewpoints en Views
Gap Analyse
Implementatietechnieken
4.
Architecture Content Framework
Inleiding tot het Architecture Content Framework
Bouwstenen
Content Metamodel
Architectuur Deliverables
5.
Enterprise Continuum en Tools
Enterprise Continuum
Architectuur-Partitionering
Architectuur-Repository
Tools voor Architectuur-Ontwikkeling
Het TOGAF Technical Reference Model (TRM)
Het Integrated Information Infrastructure Reference Model (III-RM)
7.
Architecture Capability Framework
Inleiding tot het Architecture Capability Framework
Architecture Governance
Architecture Board
Architecture Compliance
Architecture Maturity Models
Architecture Skills Framework
18.00h
Einde van beide dagen van de workshop
Deze workshop wordt georganiseerd in samenwerking met BiZZdesign Belgium.
Het aantal deelnemers is beperkt om een maximale interactie en leerervaring te garanderen.
SPREKERS »
Vragen hierover ? Geïnteresseerd maar u kan niet deelnemen ? Stuur ons een email.