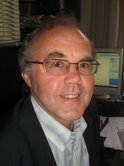 TOGAF9 Practitioner Training (level 2)
---
Advanced overview of how to use TOGAF9 for your daily business, enterprise or IT architecture tasks
7-8 June 2011 (10-18u)
Location:
Crowne Plaza Antwerpen
(Antwerp, Belgium)
Presented
in English
by
Price:
1350 EUR
(excl. 21% VAT)
Register Now »
AGENDA »
SPEAKERS » This event is history, please check out the List of Upcoming Seminars, or send us an email
Check out our related in-house workshops:
Full Programme:
9.30h - 10.00h
Registration with coffee/tea
10.00h
Start of this workshop
10.00h-13.00h
Day 1 - Morning Session
Recap Level 1 training
Extra in Level 2 training
Level 2 examination - How to become TOGAF9 Certified
Security and the ADM - Intro
TOGAF and ArchiMate
Preliminary Phase
Architecture partitioning
13.45h-18.00h
Day 1 - Afternoon Session
Phase A
Stakeholder management
Business Scenarios
Phase B
Phase C
III-RM
10.00h-13.00h
Day 2 - Morning Session
Phase D
TRM
Phase E
Phase F
Migration planning techniques
Phase G
Phase H
13.45h-18.00h
Day 2 - Afternoon Session
Requirements Management
Iteration in the ADM
Content Metamodel
TOGAF and SOA
Summary
18.00h
End of both days of this workshop
This workshop is organized in cooperation with BiZZdesign. The number of participants is limited to 16 to guarantee an optimal interaction and learning experience.
SPEAKERS »
REGISTER »
Questions about this ? Interested but you can't attend ? Send us an email !