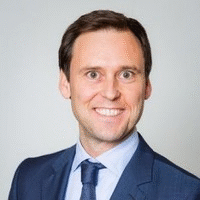 Trustworthy & Ethical AI Conference
---
Trust will be the key success factor for AI applications in 2020. Hear business cases, technical explanations, and lots of advice, tips and tricks
13 February 2020 (9h30-17h30)
Location:
Parker Hotel
(Diegem)
Presented
in English
by
Patrick Van Eecke, Nazanin Gifani, Vincent Buekenhout, Deevid De Meyer, Martijn Cuypers, Jelle Hoedemaekers, Matthias Feys, Yves Peirsman, Karel Kremer, Hugo Pires, Paul Valckenaers, ...
Price:
350 EUR
(excl. 21% VAT)
Register Now »
AGENDA »
SPEAKERS » This event is history, please check out the List of Upcoming Seminars, or send us an email
Check out our related open workshops:
Check out our related in-house workshops:
Full Programme:
During this conference, you will learn more about the regulatory and technical solutions to build trust and explainability into AI solutions, and to make sure that your automated decision making and "black box" solutions are unbiased, ethical, fair and trustworthy.
Full Programme of the Trustworthy AI Conference:
8h30
Foyer
Registration with Coffee/Tea and Croissants, Networking and Exhibition
9h30
Words of Welcome by the Conference Chairmen Patrick Van Renterghem (CEO @ IT Works) and Hans Arents (Senior Advisor Digital Government at Vlaamse Overheid) (Rooms A + B)
9h45

Opening Keynote: Patrick Van Eecke - AI is here, offering many opportunities and challenges: how Europe is planning to regulate Artificial Intelligence


Patrick Van Eecke will discuss with you the impact of AI on our business practices and how European policy makers are planning to regulate the development and use of human-centric AI. In his talk, Patrick focuses on how Europe intends to regulate bias, fairness, ethics, trust and explainability of AI.

10h45
Coffee/Tea, Networking and Exhibitions
11h15
Morning Presentations (3 x 30 minutes + Q & A)
11h15
Rooms A+B
Making AI Ethical and Fair

13h00
Lunch, Networking and Exhibitions
14h00
Afternoon Presentations
14h00
Room A
Business Track

14h00
Room B
Technical Track: Adding Explainability and Removing Bias in Machine Learning, NLP and Chatbots

15h45
Coffee/Tea, Networking and Room Switch
16h15
Panel Discussion with speakers and participants, moderated by Deevid De Meyer
17h15
End of the Conference, Start of the Networking Drink
SPEAKERS »
REGISTER »
Questions about this ? Interested but you can't attend ? Send us an email !