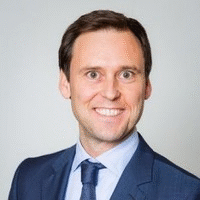 Trustworthy & Ethical AI Conference
---
Register Now »
AGENDA »
SPEAKERS »
Trustworthy AI Conference - 13th of February 2020 - Brussels
Artificial intelligence (AI) is set to become one of the most disruptive technological developments we have ever seen. AI is already a part of our every day life, and the more we involve and start to rely on AI, the more we'll need to be able to trust the recommendations and decisions that autonomous systems, AI solutions and robots make. Because whether you call it responsible AI, ethical AI, accountable AI, explainable AI, interpretable AI, etc, trust is going to be the key success factor in making the move from human-centered over augmented intelligence to artificial intelligence.
During this one-day conference on Trustworthy AI, we look at strategies, guidelines and technologies for building trust and explainability into the AI solutions of the future. For many critical applications like recruitment, lending, credit scoring, education, health care, housing, safety, ..., people will question automated "black box" solutions how they reach their conclusions, and whether these are unbiased, ethical and trustworthy.
This conference will address both the problems and the solutions, the opportunities and the challenges of trustworthy AI solutions. Topics at this conference include, but are not limited to:
human-centric AI business cases,
toolkits and algorithms for interpretable and explainable machine learning models
storytelling AI solutions and managing expectations,
data privacy and protection issues in AI and machine learning,
what GDPR says about automated decision making,
detecting and preventing bias,
the upcoming laws and regulations of AI and robotics,
ethics in autonomous systems,
setting up an artificial intelligence ethics policy,
etc
If you are building human-centric AI applications, you should understand the associated opportunities and threats from a human-centric perspective, to ensure acceptance and deliver maximum business benefit, by building trust and explainability into your solutions.
Confirmed Speakers (you can still send in your proposal and we will let you know before the 10th of January 2020 (probably sooner) if you are selected):
Nazanin Gifani, Data Protection Officer at EURA NOVA" about "GDPR, AI and automated decision making"
Vincent Buekenhout, Ethical AI lead at VDAB about Ethical AI at VDAB
Patrick Van Eecke, Partner at DLA Piper and Global Co-Chair Data Protection, Privacy and Security Practice about "How Europe is Planning to Regulate Artificial Intelligence" (Closing Keynote)
Compact Programme of the Trustworthy AI Conference:
Time
Room A
Room B
9h30
Words of Welcome by the Conference Chairmen (Rooms A + B)
9h45

Opening Keynote

10h30
Session Pitches: every speaker gets 1 minute to present his/her talk
11h00
Coffee/Tea, Networking and Exhibitions
11h30
Morning Presentations (all presentations are 30 minutes, with 15 minutes after these 2 presentations for Q&A
11h30 - 12h45
Cluster 1A: Business Track - Morning Sessions

Cluster 1B: Technical Track - Morning Sessions

12h45
Lunch, Networking and Exhibitions
14h00
Afternoon Presentations (all presentations are 30 minutes, with 15 minutes after these 3 presentations for Q&A
14h00-15h45
Cluster 2A: Business Track - Afternoon Session

Cluster 2B: Technical Track - Afternoon Sessions

15h45
Coffee/Tea, Networking and Room Switch
16h15
Closing Keynote: Patrick Van Eecke - The robots are coming: how Europe is planning to regulate Artificial Intelligence
17h15
End of the Conference, Start of the Networking Drink
AGENDA »
SPEAKERS »
REGISTER »