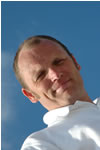 Pragmatic Modelling with UML and Use Cases
---
How to translate agile requirements in smart use cases and UML diagrams in a practical, pragmatic, productive and agile way ?
ON REQUEST
Location:
In-company
(YOUR COMPANY)
Presented
in English
by
Sander Hoogendoorn
Price:
ASK FOR PRICE QUOTE
(excl. 21% VAT)
AGENDA »
SPEAKERS »
Speakers: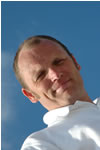 Sander Hoogendoorn is an independent consultant. He works as a mentor, trainer, coach, software architect, developer, writer, speaker, using the company name ditisagile.nl (after the Dutch title of his latest book This Is Agile).
In his role of Principal Technology Officer and global agile thought leader at Capgemini over the past decade, drs. ing. Sander Hoogendoorn has coached many clients and has contributed to many Capgemini propositions, including the agile Accelerated Delivery Platform (ADP), the free agile and Kanban board www.speedbird9.com, the Capgemini Agile Framework (CAF), and numerous Flying Squads. During this period, he learned a great deal and contributed to the innovation of software development at Capgemini and its many international clients.
Sander's expertise ranges from (agile and non-agile) software development methodologies, software architecture, design patterns, object orientation, component-based development, anti-patterns, business process and software modeling, UML, model driven software development, .NET, Java and software development tools.
Sander has coached many organisations and projects, has written books on UML and agile software development, and published over 200 articles in international magazines. Sander is a member of Microsoft's Partner Advisory Council for .NET and several other editorial and advisory boards, and he was the chief architect of Capgemini's agile software development platform Accelerated Delivery Platform (ADP).
Sander's book "Dit is Agile - Van Introductie tot Implementatie" is a European bestseller, and has been translated into German and English: "This is Agile: Beyond the basics. Beyond the Hype. Beyond Scrum."
Sander maintains a blog and a collection of his publications at sanderhoogendoorn.com.
Follow Sander on Twitter via @aahoogendoorn
AGENDA »
Check out our related open workshops:
Check out our related in-house workshops:
dit is een inhouse
Questions about this ? Interested but you can't attend ? Send us an email !