Hoe gebruikt u UML en use cases op een praktische, pragmatische en produktieve manier doorheen het software ontwikkelingsproces ?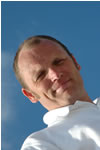 Sprekers: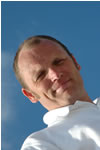 Sander Hoogendoorn houdt zich als onafhankelijk coach, docent en auteur bezig met het innoveren van software-ontwikkeling bij vele internationale ondernemingen. Sander coacht organisaties, projecten en teams op het gebied van agile, Scrum, Kanban, software-architectuur, microservices, requirements, smart use cases, UML, development en testen.
Bij organisaties als Ordina en Capgemini heeft Sander een grote rol gespeeld als innovator en drager van het Smart Use Cases gedachtengoed. Ook was Sander jarenlang verantwoordelijk voor Capgemini's agile Accelerated Delivery Platform (ADP) en als Principal Technology Officer wereldwijd actief als troubleshooter in (agile) projecten.
Sander is vanwege zijn visie en onafhankelijkheid een veelgevraagd spreker op internationale conferenties en seminars, publiceerde talrijke artikelen in internationale vakbladen en is auteur van de boeken "Pragmatisch Modelleren met UML en het in 2012 verschenen Dit is Agile.
Sander's blog: http://sanderhoogendoorn.com/blog

Volg Sander op Twitter via @aahoogendoorn
Bekijk nu het volledige programma ...
These related seminars and workshops may also be of interest to you:
Vragen hierover ? Geïnteresseerd maar u kan niet deelnemen ? Stuur ons een email.