IP Telefonie (Voice over IP)
---
Technologie- en marktoverzicht, strategische en productkeuzes.
25 May 2005 (14-21)
Location:
Sofitel Diegem
(Diegem near Brussels (Belgium))
Gepresenteerd
in het Nederlands
Prijs:
480 EUR
(excl. 21% BTW)
AGENDA »
SPREKERS » This event is history, please check out the List of Upcoming Seminars
Check out our related open workshops:
Check out our related in-house workshops:
Sprekers: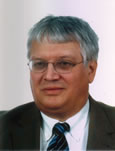 William Vaes is een onafhankelijk adviseur, gespecialiseerd in netwerken. In 1991 richtte hij het bedrijf Network Consulting op.
William heeft tal van grote bedrijven waaronder Fortis, Dexia, Havenbedrijf van Antwerpen en instellingen (o.a. Europese Raad, Ministerie van de Vlaamse Gemeenschap) geadviseerd bij de keuze van hun lokale netwerken en/of telefonie oplossingen. In het domein van IP Telefonie is hij één van de bekendste consultants in de Belgische markt.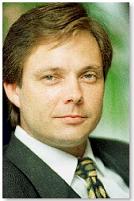 Erwin Welleman is Managing Director van Arte Lumini (ICT Management Consultancy). Hij is ook Board Member bij de Vlaamse Ingenieurskamer.
Luc Lornoy is werkzaam bij de Federale Overheidsdienst Financien als coordinator Netwerken en IP Telefonie.
FOD Financien is al verschillende jaren bezig met convergentie van netwerken. In het najaar van 2003 werd de beslissing genomen om IP Telefonie te implementeren. Het werd realiteit met TelLANoGa (Telefonie & LAN North Galaxy), waarvan hij de projectleider is.
Van opleiding is hij Burgerlijk Ingenieur Computerwetenschappen. Hij specialiseerde zich in Industrial en Public Management. Naast netwerken gaan zijn interesses uit naar mobiliteit en beveiliging.

AGENDA »
Vragen hierover ? Geïnteresseerd maar u kan niet deelnemen ? Stuur ons een email.