IP Telephony (Voice over IP)
---
A Vendor-Independent Technology and Market Overview
10 November 2005 (14-21)
Location:
Sofitel Diegem
(Diegem near Brussels (Belgium))
Presented
in English
Price:
480 EUR
(excl. 21% VAT)
AGENDA »
SPEAKERS » This event is history, please check out the List of Upcoming Seminars, or send us an email
Check out our related in-house workshops:
Speakers: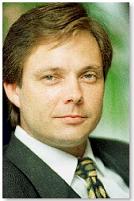 Erwin Welleman is Managing Director of Arte Lumini (ICT Management Consultancy). He is also Board Member for the "Vlaamse Ingenieurskamer", a Flemish engineering professional association.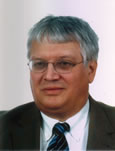 William Vaes is an independent consultant and networking specialist . In 1991 he started Network Consulting.
William has coached networking and telephony projects for a number of large companies and institutions, such as Fortis, Dexia, Antwerp Harbour, the Council of Europe, Ministery of the Flemish Community. As for IP telephony, he's one of the best known consultants in Belgium.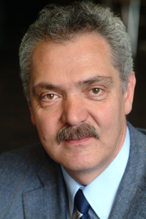 Kalman Tiboldi is ICT Manager at TVH and has years of experience in automating and optimising business processes, using integration technologies based on SOA, JMS and XML. He is civil engineer and has a degree in Math/Computer Sciences as well. The TVH Group is world market leader and the biggest independent player in the fork-lift truck industry.
Kalman Tiboldi was elected "ICT Manager of the year" by the ICT industry magazine "Data News" in 2004.
AGENDA »
Questions about this ? Interested but you can't attend ? Send us an email !