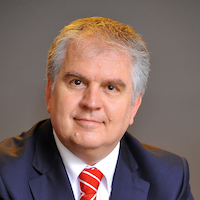 Ontwerpen van de Nieuwe Generatie Datawarehouses
---
Rick van der Lans brengt u weer helemaal bij met de nieuwste ontwikkelingen in Datawarehousing en Business Intelligence
11-12 May 2011 (14-21u)
Locatie:
Golden Tulip Brussels Airport
(Diegem)
Gepresenteerd
in het Nederlands
door
Prijs:
1450 EUR
(excl. 21% BTW)
AGENDA »
SPREKERS » This event is history, please check out the List of Upcoming Seminars, or send us an email
Check out our related open workshops:
Check out our related in-house workshops:
Volledig Programma:
13.30u - 14.00u
Registratie en ontvangst van de deelnemers met koffie/thee
14.00u
Begin van dag 1 en van deze masterclass
1. Inleiding
De status van datawarehousing en business intelligence
Inleiding tot de gebruikte terminologie
Nieuwe trends en hun invloed op business intelligence:

De opkomst van operational BI – is een online datawarehouse onontbeerlijk?
Analytics van ongestructureerde gegevens - text analytics en text mining
Cloud computing en SaaS BI
Nieuwe opslag en database technologie, zoals appliances en solid state disks
2. Levenscyclus van een datawarehouse-project
Bepalen van een implementatiestrategie: top-down of bottom-up
Analyseren van het beslissingsproces voordat informatiebehoeftes geanalyseerd worden
Kan Extreme Programming ingezet worden bij datawarehouse-projecten?
3. Kiezen van een Business Intelligence architectuur
Verschillende BI architecturen, waaronder de Data Warehouse Bus Architecture, de Corporate Information Factory, DW 2.0, de Federated Architecture, de Centralized Warehouse Architecture, het Data Delivery Platform en de SaaS BI Architecture
Wanneer moeten een Staging Area en wanneer Operational Data Store inzetten?
Ontwerpen van een architectuur ter ondersteuning van operational BI
Kunnen productie-databases direct benaderd worden voor operational BI?
Het gebruik van conformed datamarts
Is het enige voordeel van MDX en kubustechnologie de versnelling van queries?
Way is eigenlijk Data Vault? Kan het samenleven met bestaande architecturen?
Het integreren van een BI architectuur met Business Process Modelling
4. Nieuwe virtuele architecturen: the Data Delivery Platform and SaaS BI
Nadelen van de klassieke business intelligence architecturen
De essentie van het Delivery Platform: ontkoppelen van data consumers en data stores om zodoende de flexibiliteit te verhogen
Hoe kunnen we migreren van een klassieke BI architectuur naar het Data Delivery Platform?
Is het DDP een federated architectuur?
De ultieme virtuele BI architectuur: SaaS BI (BIaaS)
Wat zijn de beperkingen van SaaS BI?
5. Overzicht van tools voor rapportage en business analytics
Categorieën BI tools, van eenvoudige query tools en reporting tools tot en met tools voor business analytics, forecasting en business process optimization
De opkomst van analytic applications; ofwel "BI out-of-the-box"
De rol van de Enterprise Information Portal in een datawarehouse
Wat wordt bedoeld met (managed) self-service BI en met BI for the masses?
Open source oplossingen van Actuate, JasperSoft, Jedox, SpagoWorld en Pentaho
Het integreren van mashups en business intelligence: de BI mashup
Werken met ongestructureerde gegevens: text mining en text analytics
6. Overzicht van de markt voor databaseservers en datawarehouse-appliances
Hoe geschikt zijn klassieke relationele databaseservers, waaronder DB2, Informix, Ingres, MySQL, Oracle, Pervasive PSQL, SQL Server en Sybase voor datawarehousing?
Overzicht van datawarehouse-appliances, waaronder die van Aster Data, Exasol, Greenplum, HP, Ingres/VectorWise, Kognitio, Microsoft, ParAccel, Netezza, Teradata en Sun
Combineren van OLAP-technologie met relationele databaseservers, waaronder DB2, Oracle11g en SQL Server
De kracht van kolomgeoriënteerde databaseservers, zoals Paraccel, Sybase IQ en Vertica
De markt van open source databaseservers
OLAP- en datamining-functionaliteit in een relationele databaseserver
21.00u
Einde van dag 1 van deze masterclass (24 November 2010)
14.00u
Begin van dag 2 van deze masterclass (25 November 2010)
7. Logisch en fysiek ontwerp van datawarehouses
Verhogen van de flexibiliteit van een informatiemodel
Hoe moeten we onze tabellen ontwerpen: genormaliseerd, gedenormaliseerd, sterschema of sneeuwvlok?
Modelleren van historische gegevens: van statische naar dynamische databases
Zijn sterschema- en sneeuwvlok-ontwerpen wel geschikt voor operational BI?
Wat is de toegevoegde waarde van Data Vault?
Bestaat relationeel modeleren eigenlijk wel?
Hoe gaan we om met afgeleide en geaggregeerde gegevens?
Fysiek datawarehouse-ontwerp is voor specialisten
8. De kwaliteit van gegevens
Hoe en waar dienen gegevens opgeschoond te worden?
Hoe goed zijn data-profiling tools voor het detecteren van vervuilde gegevens?
Marktoverzicht van data-profiling tools
Verschillen tussen data-cleaning en data-profiling tools
Mogelijkheden en onmogelijkheden van data-cleaning tools
9. Datalogistiek – Kopiëren en integreren van gegevens
Batch integratie of on-demand integratie?
Marktoverzicht van ETL tools, inclusief die van Ab Initio, IBM/Cognos, Informatica, iWay, Microsoft, Oracle, SAP/BO en SAS
Kunnen we federation servers gebruiken voor integratie on demand?
Wat zijn datamart generatoren, zoals Balanced Insight, BI-Ready en Kalido?
Gebruiken van Service Oriented Architecture voor het kopieren van gegevens
Webservices en mashups voor het importeren van externe gegevens
10. Metagegevens en Master Data Management
Het belang van metagegevens voor gebruikers
Het verschil tussen technische, bedrijfsmatige en operationele metagegevens
Wat is een Master Data Management systeem?
Tools voor MDM, waaronder die van IBM, Kalido, Oracle en SAP
11. Het Business Intelligence Technology Framework
Het BITF is een framework voor het vergelijken van de BI stacks van leveranciers
Toelichting van het Business Intelligence Technology Framework
Hoe goed ondersteunen IBM/Cognos, Microsoft, Oracle, SAS en SAP/BO het BITF?
Hoe goed zijn de verschillende BI stacks geïntegreerd?
Wat kunnen we van het BITF leren?
12. Samenvatting en de toekomst
21.00u
Einde van dag 2 en van deze masterclass
SPREKERS »
Vragen hierover ? Geïnteresseerd maar u kan niet deelnemen ? Stuur ons een email.