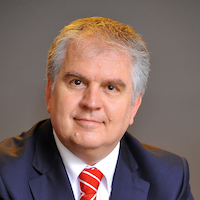 Nieuwe Trends in Business Intelligence en Datawarehousing
---
Rick van der Lans brengt u weer helemaal bij met de nieuwste ontwikkelingen in Datawarehousing en Business Intelligence
22-23 April 2015 (14-21u)
Locatie:
Golden Tulip Brussels Airport
(Diegem)
Gepresenteerd
in het Nederlands
door
Rick van der Lans
Prijs:
1450 EUR
(excl. 21% BTW)
Registreer NU »
AGENDA »
SPREKERS » This event is history, please check out the List of Upcoming Seminars, or send us an email
Check out our related open workshops:
Check out our related in-house workshops:
Volledig Programma:
Gepresenteerd door Rick van der Lans

13.30u - 14.00u
Registratie en ontvangst van de deelnemers met koffie/thee en croissants
14.00u
Begin van dag 1 en van dit seminar
1. Inleiding
De status van datawarehousing en business intelligence
Inleiding tot de gebruikte terminologie
Nieuwe trends en hun invloed op business intelligence:

De opkomst van operational BI
Analytics van ongestructureerde gegevens en tekst
Big Data, Hadoop en NoSQL
Self-service BI en collaborative en social BI
2. Overzicht van Analytical SQL Databaseservers en Appliances
Hoe geschikt zijn klassieke relationele databaseservers voor datawarehousing?
Martktoverzicht datawarehouse-appliances: Actian Paraccel, Actian VectorWise, EMC/Greenplum, Exasol, HP/Vertica, IBM/Netezza, Kognitio, Microsoft, SAP HANA, Teradata Appliance en Teradata Aster Database
De kracht van kolomgeoriŽnteerde databaseservers, zoals Actian Paraccel, SAP Sybase IQ, HP/Vertica en Teradata Aster Database
3. Big Data en NoSQL in Datawarehouse-systemen
De relatie tussen big data en analytics
Classificatie van NoSQL databaseservers: document stores, wide column stores, key/value stores, multi-value stores en graph data stores
Zijn NoSQL producten werkelijk databaseservers?
Wat betekent het werken met een low-level API in plaats van SQL voor productiviteit en onderhoudbaarheid?
Toepassingsgebieden van NoSQL databaseservers
Marktoverzicht: Apache Hadoop en CouchDB, Cassandra, Cloudera, DataStax, IBM InfoSphere BigInsights, InfiniteGraph, MapR, Microsoft SQL Azure, MongoDB, Neo4j en Oracle Big Data Appliance
4. Datavirtualisatie voor Agile en Lean Integratie
Is datavirtualisatie een alternatief voor ETL ?
Open versus closed datavirtualisatie-servers
Marktoverzicht: Composite, Denodo, IBM, Informatica, Red Hat en Stone Bond
Hoe werkt een datavirtualisatie-server ?
Importeren van non-relationele gegevens, zoals XML documenten, web services, NoSQL databases - big data, dimensional cubes en ongestructureerde gegevens
5. Operational Business Intelligence
De opkomst van operational BI - is een online datawarehouse onontbeerlijk ?
Agile datawarehouse-systemen met datavirtualisatie
Verschillende vormen van operational BI: operational reporting, operational dashboarding, operational analytics, embedded analytics
Wat is time-series analysis ?
Integreren van operational en historische gegevens
De rol van datareplicatie, rule engines, complex event processing en Enterprise Service Bussen
"Analytics at the speed of business"
6. Reporting en Analytics
Hoe kan Self-service BI en self-service Analytics in BI systemen opgenomen worden ?
Wat wordt bedoeld met (managed) self-service BI en met BI for the masses ?
De risico's van self-service BI
De data scientist: Investigative analytics en data mining
Hoe dient een sandbox ontwikkeld te worden ?
Data exploratie: analyse zonder beperkingen
7. Opslaan en Analyseren van Tekst
Het belang van een thesaurus en ontologie
Het verschil tussen tekstanalyse en tekst-exploratie
Hadoop als opslagmechanisme voor tekst
Importeren van tekst uit externe websites
8. Agile Datawarehousing en Datawarehouse Automation
Genereren van datawarehouses en datamarts - datawarehouse automation
Marktoverzicht: Balanced Insight, Wherescape, BI-Ready, Kalido en Qosqo
9. Datavault voor Compliancy en Flexibiliteit
Datavault als modelleringstechniek
De bouwstenen van datavault: hubs, satellites en links
Kan datavault samenleven met bestaande architecturen ?
10. Samenvatting en conclusies
21.00u
Einde van dag 2 en dus van dit seminar
SPREKERS »
REGISTER »