...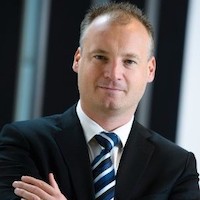 Erwin Geirnaert Co-founder and Chief Application Security Architect at Shift Left Security, a start-up that helps companies to build, develop and operate secure applications running in Amazon Web Services, Microsoft Azure and Google Cloud Platform. We provide solutions to continuously monitor the overall security posture of your application, provide assistance on how to solve and mitigate vulnerabilities and help to become compliant.
Erwin is the former Co-founder and Chief Hacking Officer at ZIONSECURITY, the European application security company.
Erwin is a specialist in J2EE security, .NET security, API Security and web services security. He has more than 20 years experience in executing security tests aka penetration testing of web applications, mobile apps, APIs and thick client applications. He also architects secure e-business projects for banks, web agencies and software companies, and is a recognized application security expert and speaker at international events like Javapolis, LSEC, OWASP, Eurostar, Infosecurity, ...
...