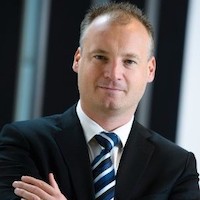 API Security + Ransomware Seminars
---
2 Namiddagseminars over cybersecurity topics: API Security en Ransomware
24-25 June 2020 (14-18u30)

Locatie:
Live Online Event
(@YOUR DIGITAL WORKPLACE)
Gepresenteerd
in het Nederlands
door
Erwin Geirnaert
Prijs:
768 EUR
(excl. 21% BTW)
Registreer NU »
AGENDA »
SPREKERS » This event is history, please check out the NEXT SESSION
Check out our related in-house workshops:
Leerobjectieven:
Waarom deze workshop ?
Wie geïnteresseerd is in cybersecurity, mag deze 2 live, online seminars met topexpert Erwin Geirnaert niet missen. Wie inschrijft kan profiteren van de stevige korting bij inschrijving voor beide trainingen.
Het seminar "API Security" gaat live, online-only door op 24 juni (14-18u30).
We focussen in dit seminar op:
Kwetsbaarheden in web APIs (REST, GraphQL & SOAP)
Het OWASP API Security Project
Security best practices voor web APIs
Technieken en tools voor een veilige architectuur, continue testing en aanvallen van APIs en micro-services/li>
Bespreken van de nieuwe security features zoals Content Security Policies, HSTS, JWT, OAuth2, OpenID Connect, ... die nodig zijn voor het beveiligen van authentication tokens, sessie cookies, access keys, tickets, ... voor veilige authenticatie en authorisatie
Veilige design van een API architectuur
Het seminar "Ransomware: Voorkomen is beter dan genezen" gaat live, online-only door op 25 juni (14-18u30).
Hierin leert u o.a.:
Wat ransomware is, en hoe dit werkt
Waarom en hoe ransomware uw systemen infecteert
Welke types ransomware er bestaan (volgens ID Ransomware bestaan er meer dan 800 varianten)
Hoe je ransomware voorkomt en de mogelijke schade beperkt
Wat je moet doen indien ransomware toch toeslaat
Of (en wanneer) je gijzelaars betaalt
Hoe je een ransomware response plan opstelt
AGENDA »
SPREKERS »
REGISTER »
Vragen hierover ? Geïnteresseerd maar u kan niet deelnemen ? Stuur ons een email.