Immersive and practical two-day course
for Portfolio Managers, Architects and Business Analysts
that want to move from Projects-Driven to Goals-Driven Investment in Change
Price: 1450 EUR (excl. 21% VAT)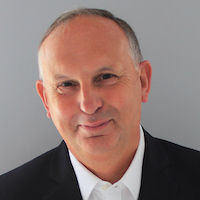 This event is history, please check out the List of Upcoming Seminars
Full Programme:
Day ONE
9.30h - 10.00h
Registration, coffee/tea and croissants
10.00h
Achieving Success at Investing in Change
The two fundamental strategies
Applying investment principles to business change
The Four Generations of Change Portfolio
From implementations and resources, to investments and risks
Which generation is your current portfolio?
Diagnose Your Organisation's Investment Culture
Why understanding culture is essential for success
Your organisation's personality and maturity as an investor in change
Design a Goals-Driven Portfolio
Projects-driven or goals-driven: how to tell the difference
Create a goals-driven portfolio design, for your enterprise and culture
18.00h
End of day 1 of this workshop
Day TWO
13.30h - 14.00h
Welcome, coffee/tea and croissants
14.00h
Transform Your Projects-Driven Portfolio
Reveal all-new knowledge from existing projects data
A technical, political and cultural journey
Make Agile and Efficient investments
Embed agility in the portfolio, and in the selection of investments
Minimise the total risks and resources
Track Up-to-Date Portfolio Performance
Target outcomes, probabilities and actuals
Goals-driven portfolio governance
Multiply the Value of Your Portfolio Management
Core capabilities of goals-driven portfolio managers
From informing to supporting, through facilitation to leadership
17.45h
Reflection, Final Q & A
18.00h
End of this workshop
And find out who presents this training ...
Questions about this ? Interested but you can't attend ? Send us an email !