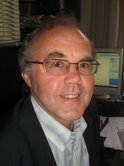 ArchiMate Foundation Training
---
Een overzicht van ArchiMate, de open en vendor-onafhankelijke EA modelleertaal van The Open Group
24 June 2010 (14-21u)
Locatie:
Crowne Plaza Antwerpen
(Antwerp, Belgium)
Gepresenteerd
in het Nederlands
door
Prijs:
540 EUR
(excl. 21% BTW) This event is history, please check out the List of Upcoming Seminars, or send us an email
Check out these related open workshops:
Check out our related in-house workshops:
Leerdoelen
GRATIS een hardcopy van dit referentiewerk bij uw deelname:
ArchiMate 1.0 Specification
Wat is ArchiMate and waarom is dit belangrijk ?
ArchiMate is de open en vendor-onafhankelijke modelleertaal van The Open Group, die ondersteund wordt door diverse tool vendors en consulting bedrijven. Deze architectuurtaal en visualisatietechnieken brengen de samenhang en relaties tussen de verschillende domeinen (business, applicaties, technologie, ...) in kaart, waardoor ArchiMate de enterprise architect voorziet van eenduidige instrumenten ter ondersteuning en verbetering van het architectuurproces. Zulke instrumenten moeten de architect ook helpen in de communicatie met andere belanghebbenden, zoals managers en softwareontwikkelaars. Hiervoor kan men in ArchiMate views en viewpoints definiëren.
In 2008 werd ArchiMate overgedragen aan The Open Group, die het in 2009 aanvaardde als Technical Standard. ArchiMate vormt een mooie aanvulling op het methodische raamwerk van TOGAF, The Open Group Architecture Framework, waardoor een vrij complete aanpak voor enterprise-architectuur ontstaat. TOGAF is een gedetailleerde methode met ondersteunende technieken voor het ontwikkelen van een enterprise architectuur (EA). TOGAF is eveneens een open standaard die beheerd wordt door The Open Group. Het beschrijft het proces van acceptatie, productie, gebruik en onderhoud van enterprise architectuur. TOGAF wordt wereldwijd gebruikt door een groot aantal architecten om een passende architectuur voor hun organisatie te ontwerpen. Volgens TOGAF is enterprise architectuur (EA) "the fundamental organisation of a system, embodied in its components, their relations between each other and the environment and the guidelines and principles that govern the design". TOGAF helpt bij de integratie en het beheer van IT resources vanuit een strategie- en een business-gedreven standpunt.
ArchiMate biedt hulpmiddelen ter ondersteuning van de architect om de samenhang tussen verschillende bedrijfsdomeinen eenduidig te beschrijven en te visualiseren. Door het inzicht in de samenhang van de architecturen kunnen belanghebbenden de gevolgen van beslissingen en veranderingen over de gehele breedte van hun organisatie overzien, plannen en communiceren.
Wat leert u in deze ArchiMate Foundation training ?
Na deze "ArchiMate Foundation" cursus weet u:
Wat ArchiMate is en wat de achtergrond van ArchiMate is
Hoe de ArchiMate-taal helpt bij het modelleren en beschrijven van architecturen
Hoe architecturen kunnen gevisualiseerd en gecommuniceerd worden met de ArchiMate-taal en technieken
Deze workshop wordt georganiseerd in samenwerking met BiZZdesign België en Nederland.
Welke doelgroep hebben we met deze ArchiMate training op het oog ?
Aan de hand van presentaties en oefeningen wordt de cursist bekend gemaakt met ArchiMate.
Deze training is bedoeld voor degenen die globaal willen weten wat ArchiMate inhoudt, of die zelf aan de slag willen met ArchiMate. Dit betreft dus onder meer business-, enterprise- en IT-architecten, IT-managers, consultants en projectmanagers.
Waar vindt u meer informatie over ArchiMate ?
Volledig Programma
13.30u - 14.00u
Registratie met koffie/thee
14.00u
Aanvang van deze cursus
GRATIS een hardcopy van dit referentiewerk bij uw deelname:
ArchiMate 1.0 Specification
1.
Inleiding tot ArchiMate
The Open Group
Wat is TOGAF ?
Wat is ArchiMate ?
Historiek en standardisatie van ArchiMate
Inleiding tot de Case Study: ArchiSurance
2.
Het Metamodel van ArchiMate
Het Metamodel van ArchiMate
Concepten voor bedrijfsarchitectuur
Concepten voor applicatiearchitectuur
Concepten voor technologiearchitectuur
Relaties tussen architectuurdomeinen
3.
Modelleren met ArchiMate
Hoe gebruik je ArchiMate ?
Waar staat ArchiMate t.o.v. BPMN en UML ?
Praktisch gebruik van ArchiMate: een voorbeeld
6.
Visualisatie van Architecturen
7.
Toolondersteuning voor ArchiMate
21.00h
Einde van deze training
Deze training wordt georganiseerd in samenwerking met BiZZdesign België en Nederland.
Sprekers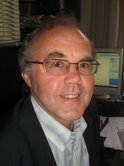 Patrick Derde werkt reeds meer dan 15 jaar met enterprise architectuur.
Hij is een TOGAF Certified Architect, die vandaag werkt als Enterprise Architect voor KBC Bank en Verzekeringen. Hij is tevens Managing Partner van BiZZdesign Belgium en Managing Partner van Envizion cvba, 2 bedrijven die services in diverse domeinen van Enterprise Architctuur aanbieden. Omdat hij kennisuitwisseling en opleiding enorm belangrijk vindt in deze informatie-intensieve maatschappij, is hij ook directeur en mede-oprichter van de Data Management Association (DAMA) BeLux, een vereniging van Belgische Informatie-architectuur professionals. U kan Patrick Derde natuurlijk ook volgen op Twitter.
Als Enterprise Architect bij KBC Bank is hij betrokken bij de ontwikkeling van een Enterprise Information Architecture en de ondersteuning van Segment Architectures, gedreven door business architectuur.
Questions about this ? Interested but you can't attend ? Send us an email !