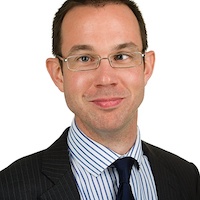 Leading from the Middle: Influencing and Delivery in Tricky Projects
---
In this presentation, we explore some practical techniques for working with stakeholders in tricky, political, and conflict-laden situations.
22 October 2018 (19.30-21.00h)
Location:
Namahn
(Brussels)
Presented
in English
by
Adrian Reed
Price:
0 EUR
Register Now »
AGENDA »
SPEAKERS » This event is history, please check out the NEXT SESSION
Check out our related open workshops:
Check out our related in-house workshops:
What is the purpose of this evening presentation ?
We are preparing next year's BA & Beyond conference, which we organise in cooperation with Altershape and the IIBA.
We are very happy to announce a free evening seminar with our 2018 keynote speaker Adrian Reed, kindly hosted by Namahn and sponsored by The Business Analysts.
There are many techniques that we can draw on to analyze, specify and design new innovative business solutions.
Yet too often change fails. It is oh-so-easy to deliver everything we were asked to deliver, only to find out that the situation was far more complex than we thought.
In many cases the people aspects of change are the hardest, and we draw intuitively on our 'softer' interpersonal skills. We "lead from the middle" and influence without authority. In some cases it may be our interpersonal skills that help enable us to turn a failing project into a resounding success.
What will you learn ?
During this evening presentation, our speaker Adrian Reed will give you tips and tricks so that you will:
Learn practical techniques for stakeholder analysis and engagement
Find out techniques for considering different stakeholders' perspectives
Get tips for facilitating in situations where stakeholders simply don't agree
Discuss how to survive—and even thrive—in highly political cultures!
AGENDA »
SPEAKERS »
REGISTER »
Questions about this ? Interested but you can't attend ? Send us an email !