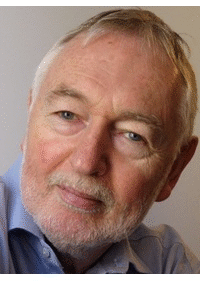 Business Analysis Agility
---
This course turns you into a modern, agile business analyst: more flexible, more nimble, more effective, and more focused on solving the right problem and delivering real value.
ON REQUEST
Location:
In-company
(YOUR COMPANY)
Presented
in English
by
James Robertson or Adrian Reed
Price:
ASK FOR PRICE QUOTE
(excl. 21% VAT)
AGENDA »
SPEAKERS »
What will you learn here ? (+ a 2-minute video introduction)
By attending this two-day course, you will learn:
How to identify the customer segments, and what is truly valuable to them
How not to assume a solution, but to discover the real problem
How to ensure your solution solves the right problem
How safe-to-fail probes prove your solution delivers value
How to design more usable solutions
How to use story maps to display the narrative of your product
How to integrate business analysis practices with agile delivery
How business analysis agility helps you to write better traditional requirements specifications
How to be a better business analyst
Special Features
Teaching chapters are reinforced with hands-on workshops
The course is run interactively with lots of opportunity to discuss issues with the instructor, and with other participants
You are shown how the course applies to your own work situation
Your instructors have real world experience, and are willing to discuss how you can be most effective doing business analysis in your organisation
Why we organize this workshop: Increasing importance of business analysis and business analysts
FREE BOOK for all participants:
Whether you work in an agile team, or write traditional specifications, the essential business analysis task is to uncover the real needs of the real customers. Without understanding the real need, it is extremely difficult to deliver real value. Actually, assuming you know the solution is where many agile projects go astray, and is also where good business analysis shows its true value.
Your organization is constantly having to adapt to the relentless changes to its environment – changes to the law, changes in the marketplace, changes in technology, and changes to the available opportunities. Any change results in a development effort to deliver a new or enhanced software system, business process, consumer product or service. Furthermore, the rate of change is so rapid that we simply don't have time to get the wrong result and deliver the wrong solution.
This course is about using analytical skills to understand the real, underlying problem to solve. It is about integrating business analysis skills into your team regardless of whether it is an agile team, or a more traditional one producing a complete requirements specification. It is about ensuring that you always deliver the right solution, and that you deliver quickly.
All participants get a free copy of the brand new book "Business Analysis Agility: Solve the Problem, Deliver Real Value" (James and Suzanne Robertson, ISBN-13: 978-0134847061), on which the course is based.
Who should attend this workshop ?
Business analysis is a skill that should be present in all development efforts, and in day-to-day organisational tasks. The skill is usually, but not necessarily, associated with job titles such as:
Business Analyst
Product Owner
Agile Team Member
Systems Analyst
Project Leader
Requirements Engineer
Product or Program Manager
or similar titles.
We also believe that Business Stakeholders, Users, Software Customers and Testers will benefit from learning advanced business analysis techniques, and how they can contribute to the organisation's wellbeing.
Why should you attend this workshop ?
Despite our technological advances, the biggest problem is still the human one: how to correctly understand the customer's real problem, and how to ensure that your solution is correctly solving that problem.
The real problem is not found by running endless prototypes past our customers. Nor is it likely that an assumed solution will deliver much value. However, analytical thinking uncovers the real needs and allows the right solution to emerge. This means:
Finding all the customer or user segments, and which of them yields the best, and the earliest value
Using value propositions to meet the real needs of the customers
Using safe-to-fail probes to ensure that any proposed solution solves the right problem and delivers the right value
Deploying an iterative approach to discovering the real problem, and progressively feeding the right stories to the delivery activity
Understating that by discovering the right needs and solving the right problem you deliver real value to your customer and your sponsor
Doing all this quickly and effectively
This course gives you a different approach to business analysis. This one provides a business analysis framework that works regardless of whether you are part of an agile environment and need to provide stories for iterative development, or whether you are in a traditional environment and need to produce a requirements specification suitable for more formalized environments and outsourcing.
What's in it for You ?
Our businesses thrive or flounder on the effectiveness of their business processes, both automated and manual. Businesses with good processes provide a better service and are more responsive to their customers. The converse is also true. Business analysis is the craft of enlightened improvement to business systems and processes. Moreover, business analysis gives you ways of identifying the areas where development efforts will yield the highest value.
This two-day course in business analysis gives you the skills and tools to discover your client's real business, and to determine and demonstrate the best ways of improving it.
This course gives you a vision of the modern business analyst, one who understands the business analyst's role is much more than writing requirements. This course is a natural companion to Mastering the Requirements Process, where we teach the art of requirements writing. The models and understanding from Business Analysis Agility are the foundation for your requirements process.
This is a very brief overview of the programme of this unique workshop (spread over 2 days):
Registration (only first day), getting to meet the participants
Start of the workshop day
agile Business Analysis
Do You Know What Your Customers Value ?
Are You Solving the Right Problem ?
Investigate the Solution Space
Designing the Solution
Writing the Right Stories
Jack Be Nimble, Jack Be Quick
AGENDA »
SPEAKERS »
Check out our related open workshops:
Check out our related in-house workshops:
dit is een inhouse
Questions about this ? Interested but you can't attend ? Send us an email !