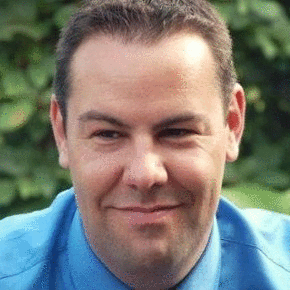 Real-World Business Analysis Examples
---
Free evening presentation about the link between technology (RPA, IoT) and business analysis
1 October 2019 (18.30-20.00h)

Location:
Parker Hotel
(Diegem)
Presented
in English
by
Jurgen Claes and Pieter-Jan Pauwels
Price:
0 EUR
Register Now »
AGENDA »
SPEAKERS » This event is history, please check out the NEXT SESSION
Check out our related open workshops:
Check out our related in-house workshops:
What is the purpose of this evening presentation ?
We are very happy to announce a free evening seminar with 2 very interesting talks about real-world business analysis examples.
Our first speaker is Jurgen Claes, manager business transition at HR service provider Acerta. One of the challenges he and his team have is the automation of processes, and he will show how Robotic Process Automation (RPA) helps with this.
Jurgen will discuss:
the business case for process automation through RPA
practical experiences on how to start, create a roadmap, build a team, ...
realisations and results
hurdles: what vendors and consultants do not tell you
Our second speaker is Pieter-Jan Pauwels, Innovation Lead at Foresight by Digipolis, and a social worker with a heart for communication and a brain for civic technology. At Digipolis, his mantra is "If technology is the answer, what was the question?".
Pieter-Jan will present the results of Museum of Things for People, a research project at Design Museum Gent that investigates how Internet of Things can improve the museum visitor's experience.
He will explain the human, technological and legal impact:
Human: which interactions are useful, which are intrusive?
Technological: what are the advantages and preconditions of technologies like beacons, LIDARs, smart cameras, ...?
Legal: how do we deal with privacy and data capture?
This event is kindly sponsored by The Business Analysts and Ground lion.
AGENDA »
SPEAKERS »
REGISTER »