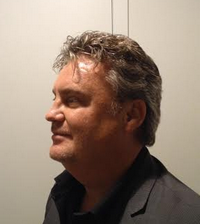 Business Analyse en Modellering met Enterprise Architect
---
Hoe kan een tool zoals Enterprise Architect helpen bij het Analyseren en Modelleren van Business Processen met BPMN en het Modelleren van Architectuur met ArchiMate® ?
13 November 2013 (14-21u)
Location:
Golden Tulip Brussels Airport
(Diegem)
Gepresenteerd
in het Nederlands
door
Prijs:
640 EUR
(excl. 21% BTW)
Registreer NU »
AGENDA »
SPREKERS » This event is history, please check out the NEXT SESSION
Check out our related open workshops:
Check out our related in-house workshops:
Leerobjectieven:
Waarom deze workshop ?
Heel veel van onze klanten die naar seminars en workshops komen over BPMN, enterprise architectuur, business analyse en requirements gathering, hebben 1 ding gemeen: hun bedrijf gebruikt de tool Enterprise Architect® 10.0 van SparxSystems®, maar helaas bijna uitsluitend voor het implementeren en testen van software, en slechts in zeer beperkte mate voor het analyseren en modelleren van business processen en business behoeften.
Enterprise Architect 10.0 van SparxSystems biedt u een volledige omgeving die u bijstaat in elke fase van een project, van requirements gathering tot het implementeren en testen van software. Hierdoor biedt een tool zoals Enterprise Architect 10.0 (verder afgekort als Enterprise Architect of EA10) iets voor elke rol binnen een project en de communicatie ertussen, maar laat deze tool ook het stroomlijnen toe van de deliverables en de samenhang, iets waar nogal wat bedrijven problemen mee hebben.
We willen het tijdens deze workshop vooral hebben over de minder bekende toepassingen van Enterprise Architect, o.a. voor architectuurmodellering, vereistenanalyse en documentatie, alsook voor business analyse, procesmodellering, simulatie van bedrijfsprocessen, software project management, informatiemodellering, enz. Het gebruik van deze tool voor software-implementatie is zeer bekend, dus daar gaan we niet diep op in.
Uw docent en begeleider bij deze workshop, Christian Gijsels van The Business Analysts, heeft een zeer ruime ervaring met business analyse, requirements management en het modelleren van bedrijfsprocessen met Enterprise Architect, en hij gebruikt deze en vele andere tools vrijwel dagelijks. U krijgt dan ook een zeer praktische en pragmatische kijk tijdens deze intensieve, interactieve en inspirerende workshop die ook als in-house workshop beschikbaar is.
Het is absoluut niet de bedoeling van Christian Gijsels noch van I.T. Works om Enterprise Architect te promoten, maar om het gebruik ervan te verbeteren en uit te breiden bij bedrijven die deze tool reeds in huis hebben.
Wat leert u uit deze workshop ?
Tijdens deze intensieve en interactieve workshop krijgt u een antwoord op deze en andere vragen:
Hoe pakt u business analyse en modellering beter aan m.b.v. deze tool ?
Wat zijn de best practices in het geavanceerd gebruik van deze tool ?
Hoe faciliteert en verbetert u de communicatie over business behoeften, business processen en de te ontwikkelen software-oplossing m.b.v. Enterprise Architect ?
Hoe kunnen diagramma's worden gesimuleerd in Enterprise Architect ?
Voor wie is deze workshop bestemd ?
Deze workshop richt zich tot iedereen die reeds Enterprise Architect 10.0 van Sparx Systems in huis heeft, en die wil bijleren hoe deze tool beter kan gebruikt worden voor enterprise architectuur, business analyse, procesmodellering en software development:
Business & systeemanalysten
Proces en business modelers / analysten in BPM projectgroepen
Enterprise architecten
Business Process eigenaars
Project sponsors
Consultants in EA, BPM en requirements management
Deze workshop wil een gestructureerde basis leggen zodat elke gebruiker verder kan, in welk formaat hij/zij ook wil modelleren en rekening houdend met structuur, hergebruik, beveiliging en multi-user aspecten. Wij verwachten van de deelnemers een minimale voorkennis van het gebruik van Enterprise Architect (dat mag versie 9 zijn) en dat ze Enterprise Architect 10.0 op hun laptop hebben geïnstalleerd (mag een trial versie zijn).
ArchiMate en TOGAF zijn registered trademarks van The Open Group. SparxSystems en Enterprise Architect zijn registered trademarks van SparxSystems Ltd.
AGENDA »
SPREKERS »
REGISTER »