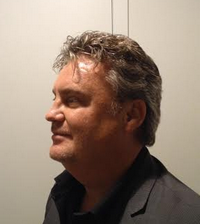 Business Analyse en Modellering met Enterprise Architect
---
Hoe kan een tool zoals Enterprise Architect helpen bij het Analyseren en Modelleren van Business Processen met BPMN en het Modelleren van Architectuur met ArchiMate® ?
13 November 2013 (14-21u)
Location:
Golden Tulip Brussels Airport
(Diegem)
Gepresenteerd
in het Nederlands
door
Prijs:
640 EUR
(excl. 21% BTW)
Registreer NU »
AGENDA »
SPREKERS » This event is history, please check out the NEXT SESSION
Check out our related open workshops:
Check out our related in-house workshops:
Volledig Programma:
13.30u - 14.00u
Registratie, koffie/thee en croissants, ontvangst van de deelnemers
14.00u - 14.30u
Enterprise Architect 10.0 van Sparx Systems
Overzicht van dit modelleringsplatform
EA versie 10 vs. versie 9
Ondersteunde notatieformaten: UML (Unified Modelling Language), BPMN (Business Process Model & Notation), DFD (Data Flow Diagram), ArchiMate®, TOGAF (The Open Group Architecture Framework), enz
De kracht van een centrale repository voor hergebruik, team development, impact analyse, ...
Gebruik over de grenzen heen van architectuur, business analyse, procesverbetering en software development
Opzetten van een optimale en gestructureerde EA10 omgeving die reuse van modellen, actoren, business kennis en deliverables mogelijk maakt
Opzetten van enkelvoudige modellen en meervoudig gekoppelde modellen: human en fysische actoren, datamodellering, ...
Impactanalyse uitvoeren
14.30u - 15u00
Enterprise Architectuur met Enterprise Architect
Ondersteuning van ArchiMate en TOGAF in Enterprise Architect
Workshop: Modelleren van enterprise architectuur
Deliverables en best practices
15.00u - 15.30u
Business Analyse en Verzamelen/Documenteren van de Vereisten
Modelleren van SWOT analyse, cause & effect diagramma's, ...
Stakeholder mapping, RASCI diagramma's en business motivation modelling
Brainstorming faciliteren via mindmaps en brown paper sessies
Verzamelen en modelleren van requirements
Vastleggen en modelleren van de work scope d.m.v. een context diagram / Level 0 van de DFD
15.30u - 15.50u
Koffie/Thee en croissants
15.50u - 17.50u
Procesmodellering met BPMN in Enterprise Architect
Workshop: Modelleren van een huidige businesssituatie (AS-IS)
Workshop: identificeren van procesverbeteringen en modelleren/simuleren van het TO-BE procesmodel
Koppeling tussen business analyse, requirements en procesmodellering
Niveau's: beschrijvende, analytische en uitvoerbare modellering
Modelleren van actors en data-objecten
Modelleren van activities en events in het business proces
Simuleren van bedrijfsprocessen
Best practices, bv. BPMN Stijlen en het opzetten van een BPM framework
18.50u
Functionele Analyse met Enterprise Architect
Van Business analyse naar Functionele analyse
Workshop: Modelleren met UML en use cases in Enterprise Architect
Best practices en tips & tricks;
20.15u
Data Modellering met Enterprise Architect
Data Modellering
Workshop: Data Flow Diagrams (DFD) in Enterprise Architect
Best practices en tips & tricks;
21.00u
Einde van deze Workshop
ArchiMate en TOGAF zijn registered trademarks van The Open Group. SparxSystems en Enterprise Architect zijn registered trademarks van SparxSystems Ltd.
SPREKERS »
REGISTER »
Vragen hierover ? Geïnteresseerd maar u kan niet deelnemen ? Stuur ons een email.