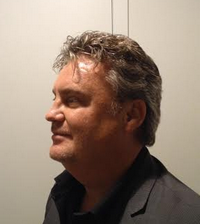 Doing More with Sparx Enterprise Architect
---
Hands-on workshop where EA12/13 (and its repository) are central in the analysis and modelling of Business Processes (BPMN), Actors, Data and Architecture (with ArchiMate®)
27 September 2017 (14-21h)
Location:
Parker Hotel
(Diegem)
Presented
in English
by
Christian Gijsels
Price:
720 EUR
(excl. 21% VAT)
Register Now »
AGENDA »
SPEAKERS » This event is history, please check out the NEXT SESSION
Check out our related in-house workshops:
Why do we organise this workshop ?
A lot of customers at our seminars and workshops on BPMN, enterprise architecture, business analysis and requirements gathering, have 1 thing in common: their company uses the Enterprise Architect® version 10, 11, 12 or 13 tool from SparxSystems®. They use it mainly for implementing and testing software, and only occasionally for analysing and modelling business processes and requirements.
Enterprise Architect from SparxSystems offers you a complete environment that supports you in every phase of a project, from requirements gathering to the implementation and testing of software. Hence, Enterprise Architect offers something for every role in a project and the interaction between them, but also allows the streamlining, consistency and communication of deliverables, which can be improved in many companies.
During this workshop, we want to focus on the lesser known applications of Enterprise Architect, such as enterprise architecture modelling (with ArchiMate), requirements analysis and documentation, as well as business analysis, process modelling, simulation of business processes, software project management, data modelling, etc. The use of this tool for software implementation is very well known, so this will get less attention.
Your course leader and moderator is Christian Gijsels of The Business Analysts. He has a lot of experience in business analysis, requirements management and modelling business processes with Enterprise Architect, and he uses this and other tools almost every day. Hence, you get a very practical and pragmatic view during this intensive, interactive and inspiring workshop, which is also available in-company.
It is not our nor Christian's intention to promote Enterprise Architect, but to improve and expand the use of SparxSystems Enterprise Architect in companies that already use this tool.
What will you learn at this workshop ?
During this intensive and interactive workshop, we will answer these and other questions:
How do you tackle business analysis and modelling with this tool ?
What are the best practices in the efficient and productive use of this tool ?
How do you facilitate and improve the communication about business requirements, business processes and the software development project with Enterprise Architect ?
How can diagrams be simulated in Enterprise Architect ?
How do you model tracebility in your model, over different notation formats ?
How do you do an impact analysis ?
How do you include your own navigation (Top-Down versus Bottom-Up) ?
How do you make multi-dimension views for different roles in your organisation ?
How do you make versioning with the time-based-modeling capabilities ?
How do you make a library with re-use in different notation formats ?
Who should attend this workshop ?
This workshop is aimed at beginner and intermediate users of Enterprise Architect van Sparx Systems, who want to learn how this tool can be used better for doing enterprise architecture, business analysis, process modelling and software development:
Business & system analysts
Process and business modellers / analysts in BPM project groups
Enterprise architects
Business Process owners
Project sponsors
Consultants in EA, BPM and requirements management
This workshop offers an end-to-end view on the efficient and productive use of Enterprise Architect, by combining different notation standards (ArchiMate, BPMN, UML), while taking maximum benefit from the structure, reuse, security and multi-user aspects of this repository-based modelling tool. We expect that you have a working and tested version of Enterprise Architect installed (this can be the trial version). Please do not forget this (laptop and software installation) so that we can get started right away. We have a lot of ground to cover in this workshop.
ArchiMate and TOGAF are registered trademarks of The Open Group. SparxSystems and Enterprise Architect are registered trademarks of SparxSystems Ltd.
AGENDA »
SPEAKERS »
REGISTER »
Questions about this ? Interested but you can't attend ? Send us an email !