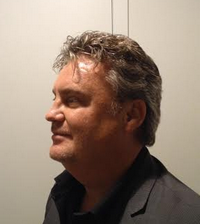 Business Analyse Technieken (Workshop)
---
Een Pragmatische Aanpak van Business Analyse, geillustreerd via case studies en oefeningen
7-8 February 2012 (10-18)
Locatie:
Golden Tulip Brussels Airport
(Diegem)
Gepresenteerd
in het Nederlands
door
Prijs:
1350 EUR
(excl. 21% BTW)
Registreer NU »
AGENDA »
SPREKERS » This event is history, please check out the NEXT SESSION
Check out our related open workshops:
Check out our related in-house workshops:
Sprekers: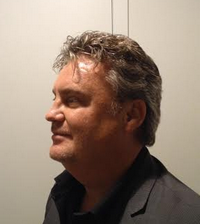 Christian Gijsels (47 jaar), momenteel werkzaam binnen de Cronos Holding, is verantwoordelijk voor de Consulting Groep The Business Analysts, een groep van een 55-tal business analysten, functionele analysten en project managers. Voorheen was Christian Gijsels e-Business Manager bij KPMG. Christian Gijsels is lid van BPM Institute en is in actief contact met Bruce Silver, de grondlegger van BPMN.
Christian Gijsels was één van de stichters van Evisor (later verkocht aan PwC) en was daar verantwoordelijk voor Consulting. Voor en na de integratie van Cimad Consulting en IBM Professional Services was hij Practice Leader van de Network Consulting en Security Groep.
Christian behaalde zijn Master in Computer Technology aan het LUC, en is tevens Certified Advanced Consulting Skills (KPMG Verona), Certified PDN (Consulting Problem Solving), Certified Teacher bij IBM Belgium, en Internal Auditor Quality System ISO 9001:2000 (SGS Belgium), Certified Scrum Master/CSM at Scrum Alliance, en Certified BPMN at BPMInstitute.org New York (Bruce Silver), KMO Challenge, at Vlerick Leuven Gent - Management School.
U kan Christian natuurlijk ook vinden op LinkedIn en op Twitter.

Mark Willems studeerde computerwetenschappen aan de VUB (1990). Na zijn studies deed hij research en had hij leeropdrachten aan de VUB in het programmeerlab, dat een wereldwijde reputatie heeft opgebouwd in object-oriented programming.
In 1998 hielp Mark bij het opstarten van de ICT consultancy Inno.com, waar hij 5 jaar werkte als business analyst, software architect en projectleider in diverse projecten, vaak gerelateerd aan internet-technologie.
Vanaf 2000 verlegde hij zijn aktiviteiten van het pure technische naar de methodologie-aspecten van ICT projecten rond business analyse en projectbeheer. Hij werkte in diverse grote bedrijven voor het definieren van een maatwerk-aanpak, vooral gebaseerd op PMBoK, BABoK, Volere en Agile development. Hij zette deze methodologieen ook om in de praktijk in grote (en vaak) complexe IT projecten.
In 2005 startte hij zijn eigen bedrijf BizzQuIT, dat consultancy aanbiedt aangaande Business Analyse. Hij hielp tevens bij het opstarten van de Belgische Chapter van de IIBA, waar hij nu Vice-President Communicatie is.
AGENDA »
REGISTER »
Vragen hierover ? Geïnteresseerd maar u kan niet deelnemen ? Stuur ons een email.