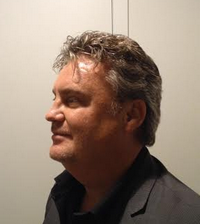 Business Analyse Technieken (Workshop)
---
Welke technieken, diagramma's en aanpakken moet u zeker kennen als succesvolle business analyst ?
3 March 2015 (14-21u)
Location:
Golden Tulip Brussels Airport
(Diegem)
Gepresenteerd
in het Nederlands
door
Christian Gijsels
Prijs:
690 EUR
(excl. 21% BTW)
AGENDA »
SPREKERS » This event is history, please check out the NEXT SESSION
Check out our related open workshops:
Check out our related in-house workshops:
Leerobjectieven:
Waarom deze workshop ?
Een goede business analist moet de volgende competenties bezitten: hij of zij moet in staat zijn om de noden van de stakeholder te begrijpen door te communiceren, de juiste vereisten te onderzoeken en valideren, alsook deze uniform neer te schrijven.
Business analisten worden tegenwoordig betrokken bij alle niveau's van het bedrijfsbeheer:
Op het strategisch niveau (het richten van de organisatie) kan de business analyst meedenken bij het uitstippelen van de koers, richting en strategie van het bedrijf, alsook over haar plaats in de markt en de behoeften die het bedrijf wil invullen.
Op het tactisch niveau (het inrichten van de organisatie) realiseert de business analyst deze doelstellingen via het in kaart brengen, modelleren en het verbeteren van bedrijfsprocessen
Op het operationele, uitvoerende niveau zijn business analysten essentieel voor het vertalen van business requirements in geautomatiseerde oplossingen, die dan worden ter beschikking gesteld aan eenieder die betrokken is bij de uitvoering van de bedrijfsprocessen.
Voor elk niveau zijn er een aantal technieken die u als business analyst zeker moet kennen om uw job succesvol uit te voeren.
In deze workshop willen we de belangrijkste technieken alsook enkele minder bekende technieken bespreken en inoefenen, waardoor u een betere business analyst wordt. Deze technieken bieden een pragmatische oplossing voor o.a. scoping, stakeholder management, het bepalen van de behoeften van een interne of externe klant (requirements analyse), het modelleren van bedrijfsprocessen met DFD en BPMN diagrammen, en het communiceren over bedrijfsprocessen, problemen en oplossingen via mindmaps en brown paper sessies. Bovendien past u deze technieken toe in een case study die een rode draad vormt doorheen de workshop, en die aldus op verschillende niveau's wordt uitgewerkt en verfijnd.
Uw docent en begeleider bij deze workshop, Christian Gijsels, heeft een zeer ruime ervaring met business analyse, requirements management en het modelleren van bedrijfsprocessen, en is dagelijks met business analyse bezig.
Wat leert u uit deze workshop ?
Tijdens deze workshop:
Leert u een aantal technieken pragmatisch toepassen, waardoor u een betere business analyst wordt
Oefent u allerlei zaken zoals brown paper sessies, mindmapping, SWOT/Cause-and-effect/SIPOC/Turtle diagramma's, DFD en BPMN
Beschikt u over een meer uitgebreide toolbox om business analyses te doen
Begrijpt u beter hoe u een succesvolle behoeftenanalyse kan uitvoeren
Ontdekt u allerlei bruikbare aanpakken om business processen in kaart te brengen en te verbeteren
Voor wie is deze workshop bestemd ?
Deze workshop richt zich op iedereen die een goede business analyse belangrijk vindt, en die op een pragmatische wijze wil bijleren over de belangrijkste business analyse taken en technieken:
Business & systeemanalysten
Makers van proces en business modellen / analysten in BPM projectgroepen
Project Managers / leiders en Programma Managers
Enterprise architecten
Business Process eigenaars
Project sponsors
AGENDA »
SPREKERS »
Vragen hierover ? Geïnteresseerd maar u kan niet deelnemen ? Stuur ons een email.