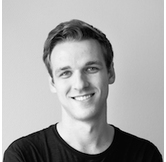 Blockchain in Practice
---
What is currently possible with blockchain technology, and how easy is it to build smart contracts ?
24 November 2016 (14-18.30)
Location:
Holiday Inn Airport
(Diegem)
Presented
in English
by
Sam Wouters and others
Price:
360 EUR
(excl. 21% VAT)
Register Now »
AGENDA »
SPEAKERS » This event is history, please check out the NEXT SESSION
Check out our related open workshops:
Check out our related in-house workshops:
Full Programme:
13.30h - 14.00h
Registration and Coffee/Tea
14.00h
Introduction to Blockchain (Sam Wouters, Duval Union Consulting)
Sam will give you a broad introduction to Bitcoin and the blockchain, to help you understand why there are millions of people around the world that believe in it, despite the skepticism and misconceptions.
Why do Bitcoin and blockchain exist ?
How do they work ?
Debunking the skepticism and misconceptions
What can be done with blockchain technology ?
Some business use cases
15.00h
How to Start a Blockchain Project? (Sam Hendrickx, Craftworkz)
We'll go further into depth on the different characteristics of a blockchain network. The 4 types of existing blockchains – public/private and permissioned/permissionless – will be discussed.
A decentralised network needs concensus mechanisms, which ones are currently used ?
When can a blockchain improve your business? How to differentiate a good use-case from a bad ?
Where does a blockchain fit in your current - or future - technology stack ?
What are the different competences needed in the team to start a project ?
15.30h
Evolution of Blockchain technologies (Thomas Marckx, Optis)
Bitcoin is old blockchain technology. Currently there are much more capable technologies under development. We'll discuss the differences between Ethereum and Hyperledger Fabric in detail, both so-called blockchain 2.0 technologies.
What is a smart contract and how can it benefit cross-industries ?
How do big companies like Microsoft and IBM see the evolution and what are they investing in ?
16.00h
Coffee/Tea Break and Networking
16.30h
Prototype on the Ethereum Network (Thomas Marckx, Optis)
Let's build a blockchain from scratch. We'll guide you through the different steps needed to setup a private ethereum blockchain network.
What is a genesis block? How is the mining done?
We'll explain how to write a smart contract and deploy it using a multitude of build tools.
17.30h
Future of Blockchain Technology (Sam Hendrickx, Craftworkz)
Blockchain will undoubtedly have an enormous impact on our society. But how will the technology further evolve and what are the different visions ? How it will integrate on different levels of our daily lives?
We'll discuss how the blockchain in combination with other technologies can bring science fiction closer to reality.
18.00h
Discussion + Questions & Answers
SPEAKERS »
REGISTER »
Questions about this ? Interested but you can't attend ? Send us an email !