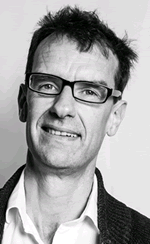 How Business Analysts are Catalysts for Business Change
---
Register Now »
AGENDA »
SPEAKERS » This event is history, please check out the List of Upcoming Seminars, or send us an email
Check out our related open workshops:
Check out our related in-house workshops:
Speakers: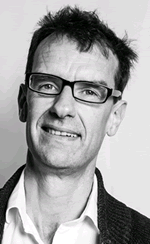 James Archer is a business analyst, consultant, teacher, writer and innovator. James is co-editor and contributing author of Business Analysis and Leadership (Kogan Page, 2014). He identifies the key to great business analysis as an inclusive leadership style, thinking innovatively, working collaboratively, acting strategically and helping people discover their real requirements.
James is one of the founders and organisers of the Business Analysis European Conference. In 2009 he was awarded Business Analyst of the Year and he has a Masters with Distinction in Innovation, Creativity and Leadership (Minnov) from City University London.
James is an associate of the Atlantic Systems Guild and has contributed to the development of and taught the Volere approach to requirements and business analysis for the last 8 years.
Specialising in health and social care, he brings a track record of designing and delivering innovative solutions to complex problems. His key role is to help senior stakeholders understand the wider strategic and business change implications of potential solutions, while James also has a rare ability to enable people at all levels of an organisation to work and think together in pursuit of lasting change.
James is a Director of Public World who are UK partners of Buurtzorg, a not for profit organization in the Netherlands that is transforming the way care at home is delivered by nurse lead self managed teams. Buurtzorg has grown from a team of 4 nurses in 2007 to over 800 teams of 9,500 nurses with a back office of only 45 staff and has won employer of the year in the Netherlands for 4 out of the last 5 years. James is working with Guys and St Thomas Hospital in London and other NHS organisations to adapt and adopt the Buurtzorg model to the UK context.
Recent clients have included Royal Mail, Waters Corporation, Ikea, the Royal Borough of Kensington and Chelsea, Westminster Council, the Norwegian Court Administrative Service, Credit Suisse, Estonia Energy and Honeywell.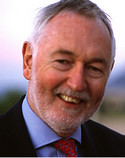 James Robertson is a consultant, teacher, author, project leader whose area of concern is the requirements for products, and the contribution that good requirements make to successful projects. His work in the area of business analysis and requirements gathering is valued by clients around the world.
He is the co-author of the best-selling book "Mastering the Requirements Process, Third Edition" (Pearson, 2012, ISBN: 9780321815743). This book provides guidance on finding requirements and writing them so that all the stakeholders can understand them. He also co-founded the Volere approach to requirements engineering. His most recent book is "Adrenaline Junkies and Template Zombies: Understanding Patterns of Project Behavior", written with fellow principals of The Atlantic Systems Guild, a London and New York-based think tank known for its research into new systems engineering techniques.
James Robertson has worked on almost every type of information system. His experience has led him to write numerous seminars and papers that are well respected as sources of new software development ideas.
As well as teaching his seminars and workshops, he now advises companies on how to adapt modern software development techniques to fit specific projects, and how to effectively transfer the new technologies to the software developers within the organisation. He has formed a solid partnership with his wife Suzanne to consult on numerous large-scale projects in Europe and the United States.
James and Suzanne Robertson are principals and co-founders of The Atlantic Systems Guild.
The Atlantic Systems Guild Limited is endorsed as an education provider by the International Institute of Business Analysis (IIBA).
AGENDA »
REGISTER »
Questions about this ? Interested but you can't attend ? Send us an email !