Technieken om uw huidig business model te verbeteren en innoveren
Prijs: 720 EUR (excl. 21% BTW)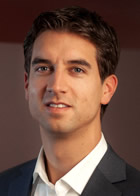 This event is history, please check out the List of Upcoming Seminars
These related seminars and workshops may also be of interest to you:
Sprekers: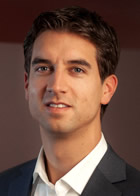 Remco Blom is Senior Consultant bij BiZZdesign. Na zijn studie bedrijfskunde aan de Radboud Universiteit Nijmegen (specialisatie in Organisatie, Ontwikkeling en Design), werkte hij in de vakgebieden Business Process Management, Enterprise Architectuur, Change Management en Business Development. Modellen, ontwerp en verandering hebben altijd deel uitgemaakt van zijn werk.
Als consultant helpt hij nationale en internationale organisaties in diverse sectoren zoals media, onderwijs, (semi-)overheid en financiële dienstverlening om hun bedrijfsmodellen opnieuw uit te vinden en alternatieve paden te bewandelen. Ook de weg naar implementatie met een verbeterde architectuur en meer agile processen is een deel van zijn opdrachten. In zijn werk als consultant en trainer in Business Model Management zet hij altijd communicatie op de eerste plaats. Uiteraard kan u Remco ook volgen op twitter.
Bekijk nu het volledige programma ...