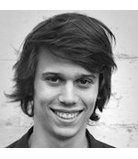 (Chat)Bots and Conversational Interfaces
---
Register Now »
AGENDA »
SPEAKERS » This event is history, please check out the NEXT SESSION
Check out our related in-house workshops:
Full Programme:
13.30h - 14.00h
Registration and Coffee/Tea
14.00h
Introduction to Conversational Agents (Michiel Vandendriessche, Craftworkz)
In this first session we introduce you to the concept of conversational agents and their history.
Then, we will also go over some interesting examples of conversational agents across many different sectors and we will discuss how the big players like Microsoft, IBM and Google are helping developers create the next generation of chatbots.
And finally, once you have a good idea of how a chatbot works and where it is used, we will show you a live demo on how to create your very own conversational agent.
In this demo, where we will be using IBM Watson's Conversation, we will show the process behind the development of conversational agents, allowing you to understand even better how they work and how you can use them in your business.
15.15h
The Mecoms™ Interactive Agent (MIA) (Ronnie Dibbaut, Ferranti Computer Systems)
MECOMS™ is Ferranti's flagship product that helps energy and utility companies serve their customers better. Their prospect-to-cash Meter Data Management (MDM) and Customer information system (CRM) is actually Microsoft's recommended solution for energy and utility companies across the globe. Not bad for a Belgian company, that is now also using Microsoft's latest cognitive solutions to revolutionize customer service. Ronnie talks about:
The architecture of MIA and explanation of the different components
Microsoft Cognitive Services, including LUIS, the Language Understanding Intelligent Service
Short example of the model
Recorded + live demo
16.15h
Coffee/Tea Break and Networking
16.30h
Connecting your Conversational Agents (Deevid De Meyer, Craftworkz)
During our first session we showed you how, and where, conversational agents are used.
During this session, we will continue our journey by first talking about connecting your agents to the world, because even the most wonderful conversational agent is useless if it cannot be accessed by your users. As an ultimate example, we will also be demonstrating how chatbots can be combined with robotics to form the ultimate solution for natural conversational interaction with your users.
Finally, we will discuss some best practices when designing your own conversational agents.
17.30h
The Future of Conversational Interfaces
Our top speakers will look at the future of conversational agents, development platforms, as well as the use of this technology for machine-to-machine and internet-of-things interactions. Equally interesting are RPA robots (robotic process automation) that are already revolutionizing the way we think about and administer business processes, IT support processes, workflow processes, remote infrastructure and back-office work. And have you already seen IPsoft's Amelia, your digital employee ?
18.00h
Discussion + Questions & Answers
18.30h
End of this seminar
SPEAKERS »
REGISTER »