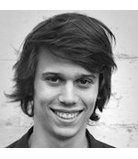 (Chat)Bots and Conversational Interfaces
---
Register Now »
AGENDA »
SPEAKERS » This event is history, please check out the NEXT SESSION
Check out our related in-house workshops:
Speakers: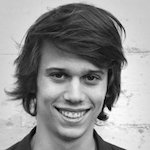 Michiel Vandendriessche is a computer scientist with a specialisation in data analytics and artificial intelligence. He started in Craftworkz with his work in AI-driven fall detection. Instead of coding rules for detecting a fall from someone's wrist watch, he developed a system that could learn these sophisticated rules itself by analysing examples of falls and non-falls.
Furthermore, he gained a lot of expertise in developing chatbots. He uses well-known technologies like IBM Watson Conversation and Microsoft Bot Framework and started the development of Craftworkz' own framework called "Oswald".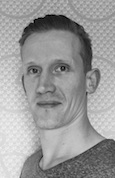 Ronnie Dibbaut Has been active in the utility industry since 2004, first as Business Analyst and later on as Technology Expert working on global innovation for a major European utility company. Ronnie is now working as a Subject Matter Expert on innovation for the product department of Ferranti Computer Systems, an Antwerp-based company specialized in offering a MDM/CRM software solution for utility companies.
The latest developed product of Ferranti's product organization is MIA, the MECOMS™ Interactive Agent, a chatbot with cognitive capabilities. Acting as a utility specialist and project manager, MIA was developed by Ronnie and his colleague Robin Van Loock.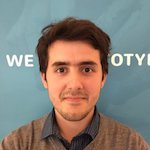 Deevid De Meyer is one of the mad engineers at Craftworkz. Deevid has been highly involved in building robotic applications. At Craftworkz, we take the whole "humanoid robot"-story one step further by adding some AI sauce on top of the robot application which adds an extra dimension. Deevid is the go-to person when it comes to AI & robotics.
AGENDA »
REGISTER »