BPM oplossingen voor het Microsoft platform
---
Welke BPM tools en technologieen bestaan er voor het Microsoft platform ?
19 February 2009 (14-21)
Location:
Pullman Diegem
(Diegem)
Gepresenteerd
in het Nederlands
Prijs:
590 EUR
(excl. 21% BTW)
AGENDA »
SPREKERS » This event is history, please check out the List of Upcoming Seminars, or send us an email
Check out our related open workshops:
Check out our related in-house workshops:
Sprekers: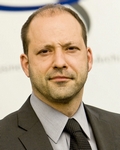 Joachim Vanden Brande is als Senior Enterprise Architect en Managing Director van LoQutus al meer dan 15 jaar aktief in het uittekenen en aanleveren van Enterprise Architectuur oplossingen. Hij heeft de voorbije jaren deze kennis toegepast op verschillende implementatietrajecten waarbij de nadruk ligt op portaaltechnologie, business process management en integratie.
Recentelijk was Joachim aktief als Enterprise Architect en Project Manager voor verschillende trajecten, zowel in de privé sector als bij de overheid. Zo droeg hij onder meer de eindverantwoordelijkheid bij OVAM (realisatie van portaalsite en e-loket), FOD Justitie (werklastmeting applicatie : J2EE en .NET integratie), VLM (ICT AUDIT, Proces Architectuur), De Lijn (Enterprise Architectuur), Tibotec-Virco (Enterprise Architectuur), Fluxys (Enterprise Architectuur) en Certia (ICT Audit - Kwaliteitsverbetering m.b.t. performantieoptimalisatie).
Daarnaast wordt Joachim regelmatig als gastspreker gevraagd voor seminaries rond Business Process Management, Process-Driven Development en Enterprise Architecture én publiceert hij artikels over deze onderwerpen.
Gert De Tant is Senior Architect en domain leader voor Microsoft-gebaseerde technologie bij LoQutus. Hij beschikt over een diepgaande expertise inzake software-ontwikkeling en architectuur. Gert heeft ruime ervaring in het ontwikkelen van procesgebaseerde systemen, proces modelling en definiëren van complexe, SOA gebaseerde integratiearchitecturen.
Recent was Gert actief bij o.a. Acerta, Provincie West-Vlaanderen, Fluxys, Bridgestone en Tibotec-Virco.
Vóór Gert het LoQutus team vervoegde was hij architect bij Volvo IT waar hij o.a. integratieprojecten realiseerde voor Volvo Europa Truck en Renault VI.
AGENDA »
Vragen hierover ? Geïnteresseerd maar u kan niet deelnemen ? Stuur ons een email.