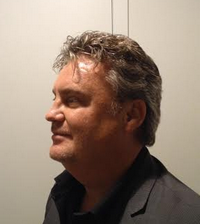 BPMN 2.0 in Practice (Workshop)
---
Practical workshop about setting up a BPM framework, and making good use of BPMN (in English)
11 October 2012 (14-21)
Locatie:
Golden Tulip Brussels Airport
(Diegem)
Gepresenteerd
in het Nederlands
door
Prijs:
690 EUR
(excl. 21% BTW)
Registreer NU »
AGENDA »
SPREKERS » This event is history, please check out the List of Upcoming Seminars, or send us an email
Check out our related open workshops:
Check out our related in-house workshops:
"Put the BPMN theory into practice !"
Leerobjectieven:
Waarom deze workshop ?
Deze workshop is een praktisch vervolg op de cursus "BPMN 2.0 Syntax en Positionering" en is dan ook vooral gericht op zij die reeds deze cursus bij I.T. Works volgden. Maar ook mensen die reeds een minimum theoretische kennis hebben van BPMN 1.2 via zelfstudie of projecten, kunnen deze cursus volgen om zo hun BPMN kennis in de praktijk om te zetten.
In deze workshop gaan we ons vooral focussen op hoe een BPM framework moet opgezet worden (dus de fases voor het modelleren) en hoe we daadwerkelijk efficiënte herbruikbare BPMN diagramma's kunnen modelleren en dit volgens de Best Practices in BPMN. Ook op het correct gebruik van Actoren en DataObjecten zullen we héél hard focussen.
Uw docent en begeleider bij deze workshop, Christian Gijsels, heeft dagelijkse ervaringen met het opzetten van BPM frameworks en heeft actief bijgedragen aan de tot standkoming van heel wat BPMN projecten, wat garandeert dat u zeer praktische en bruikbare informatie ontvangt.
Wat leert u uit deze workshop ?
Na deze workshop:
Kan u beter inschatten wat er komt kijken voor en tijdens de procesmodellering met BPMN
Hebt u een veel meer inzicht in de syntax en het gebruik van de BPMN notatie
Weet u hoe u BPMN praktisch en pragmatisch inzet
Kan beter aanvoelen welke BPMN Set U moet gebruiken als standaard binnen Uw organisatie
Kan u een model opzetten met herbruikbaarheid van Actoren en DataObjecten, zodat (afhankelijk van de tool) een automatische impactstudie kan plaatsvinden bij de wijziging van één van deze Actoren en DataObjecten
Kan u een model opzetten dat klaar is voor KPI's en/of simulatie (CMMI level 4 - Quantitatively Managed)
Tijdens het workshop wordt intensief gebruik gemaakt van één of meerdere cases die als rode draad doorheen de workshop steeds verfijnd worden. Alle symbolen van BPMN 2.x zullen gebruikt worden tijdens deze BPMN workshop.
De workshop zelf is praktisch ingesteld. Iedereen mag zijn notebook meebrengen met daarop één of meerdere modelleertools. Wie nog geen modelleertool heeft, kan eventueel één van de volgende gratis modelleertools downloaden en installeren:
De deelnemers krijgen zodoende beter inzicht in de werking van BPMN ondersteunende tools door zelf met een BPMN tool te werken, of deze bij anderen aan het werk te zien. Bovendien kunnen we hierdoor tools vergelijken, makkelijk modellen tekenen en uitbreiden, impactanalyses doen, hergebruik illustreren, enz.
Voor wie is deze workshop bestemd ?
De workshop richt zich op iedereen die BPMN op een correcte en efficiënte manier wil gebruiken:
Proces en business modelers / analysten in BPM projectgroepen
Enterprise architecten
Business & systeemanalysten
Business Process eigenaars
AGENDA »
SPREKERS »
REGISTER »
Vragen hierover ? Geïnteresseerd maar u kan niet deelnemen ? Stuur ons een email.