BPMN 2.0: Theory (Seminar) and Practice (Workshop)
An overview, positioning and evaluation of business process modelling with BPMN (day 1) + Practical workshop BPMN (day 2)
Price: 1250 EUR (excl. 21% VAT)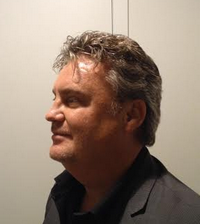 Check out the LEARNING OBJECTIVES, the FULL PROGRAMME and WHO PRESENTS this. This event is history, please check out the List of Upcoming Seminars
These related seminars and workshops may also be of interest to you:
Anyone who wants to deeply understand the power of BPMN, and really wants to start using it, should attend our seminar covering the theory and positioning of BPMN, and our hands-on workshop, where we bring you up to speed in process modelling with BPMN through interactive group exercises:
Who should attend this seminar and workshop ?
This seminar and this workshop are aimed at anyone who wants a deeper understanding of process modelling with BPMN, or who wants to start to use BPMN. In particular, we can distinguish 2 major target audiences:
Corporate and government organisations, looking for a formal way to describe their business processes, including business activities, organisational issues, messages, partners and rules
Project groups, looking for ways to improve the communication and alignment between business and IT
Within these target audiences, we aim at the following non-exhaustive list of job titles:
Process and business modellers in BPM projects
Enterprise architects
Business & system analysts
Business Process owners
SHOW me the full programme ...