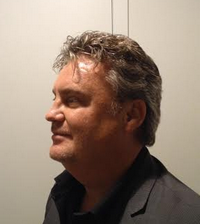 BPMN and CMMN: Syntax and Positioning
---
An overview, positioning and evaluation of modelling business processes and cases in BPMN and CMMN: when, why and most of all: how ? (in English)
27 January 2016 (14-21h)
Location:
Golden Tulip Brussels Airport
(Diegem)
Presented
in English
by
Christian Gijsels
Price:
720 EUR
(excl. 21% VAT)
Register Now »
AGENDA »
SPEAKERS » This event is history, please check out the List of Upcoming Seminars, or send us an email
Check out our related open workshops:
Check out our related in-house workshops:
What will you learn during this seminar ?
This course is an introduction to BPMN and CMMN, the "Business Process Model and Notation" and the "Case Management Model and Notation". It positions BPMN and CMMN as the second layer of the business blueprint of an organisation. This is the layer beween the "vision" (first layer) and the "Low Level BPM" (third layer, documented in UML).
This course explains the complete syntax of BPMN (both the older versions 1.0, 1.1 and 1.2, as well as the newer versions 2.0 and 2.1) and the relationship with UML - when do you use what ?
Furthermore, we will go deeper into the relationship between BPMN 1.x and BPMN 2.x on the one hand, and the RA(S)CI/PA(S)CI method on the other hand. RA(S)CI (Responsible, Accountable, Sponsor, Consulted, Informed) is a method in which business processes and actors are defined from a vision and/or strategy. This method links roles and responsibilities of project collaborators to the activities that need to be performed. The result is a very useful and transparent process description that can be modelled in more detail in BPMN 1.x or BPMN 2.x.
This seminar helps participants to meet the increasing demands in business process modelling, particularly for business process reengineering (BPR). BPMN can be used to model the current AS-IS and the improved TO-BE situation. BPMN diagrams with sufficient precision and detail can be used to generate e.g. BPEL (Business Process Execution Language) code for the automated execution of processes. Before BPMN, there was no standard modelling language that could support this.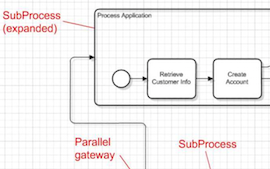 This course gives an answer to these and other questions:
What is the BPMN/CMMN format exactly ?
How do you use BPMN/CMMN optimally and efficiently to model business processes ?
What is the link between BPMN/CMMN and RA(S)CI ?
When do you use BPMN/CMMN and when UML ?
Which tools can help you to model BPMN/CMMN ?
During this seminar, we will show results from some real-life Belgian case studies, both from the private and government sector.
Why this seminar ?
BPMN stands for "Business Process Model and Notation". This notation is now thé standard for modelling business processes. It allows companies to better understand their internal business processes and to document them in graphical visualisations.
Hence, organisations have the power to describe their procedures in a clear and consistent way. The graphical visualisations facilitate the communication and documentation of business transactions inside and between organisations, allowing them to respond quickly to new business opportunities.
BPMN is the right notation format if you want to describe business processes that have a certain degree of predictability (or should become more predictable as a result of your process improvement project). If you really know BPMN, you can create process diagrams that are easy to read and directly executable in a BPMN process engine.
However, BPMN is not the best way to go if we are looking at less structured activities, also known as cases. If it's about case management, look at standards like CMMN. Again, you can model and execute your activities, and you can combine those models with BPMN models in order to implement a business process in an end-to-end fashion.
The OMG's new Case Management standard — Case Management Modeling Notation or CMMN — was published in May of last year (2014). This seminar helps participants to meet the increasing demands in CMMN 1.0 which is being used to implement Case Management.
You learn how to create a CMMN 1.0 Case Definition featuring Human Tasks, Sentries and Milestones.
Who should attend this seminar ?
This seminar is aimed at anyone who wants a deeper understanding of process modelling with BPMN/CMMN, or who wants to start to use BPMN/CMMN. In particular, we can distinguish 2 major target audiences:
Corporate and government organisations, looking for a formal way to describe their business processes, including business activities, organisational issues, messages, partners and rules
Project groups, looking for ways to improve the communication and alignment between business and IT
Within these target audiences, we aim at the following non-exhaustive list of job titles:
Process and business modellers in BPM projects
Enterprise architects
Business & system analysts
Business Process owners
AGENDA »
SPEAKERS »
REGISTER »
Questions about this ? Interested but you can't attend ? Send us an email !