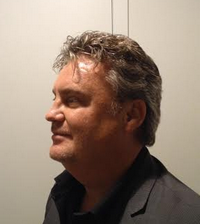 BPMN 2.0 Syntax en Positionering
---
Een overzicht, positionering en evaluatie van het modelleren van bedrijfsprocessen met BPMN: wanneer, waarom en vooral: hoe ?
3 May 2016 (14-21u)
Locatie:
Golden Tulip Brussels Airport
(Diegem)
Gepresenteerd
in het Nederlands
door
Christian Gijsels
Prijs:
690 EUR
(excl. 21% BTW)
Registreer NU »
AGENDA »
SPREKERS » This event is history, please check out the List of Upcoming Seminars, or send us an email
Check out our related open workshops:
Check out our related in-house workshops:
Volledig Programma:
13.30u - 14.00u
Registratie, koffie/thee en croissants
14.00u - 15.50u
Positionering van BPMN 1.x en 2.x
De Business Blueprint
Het 3D Enterprise Blueprinting Framework
Het 3-lagen model
Visibiliteit en traceerbaarheid
Positionering van BPMN in het 3D Enterprise Business Blueprint
Definitie van een (BPMN georiënteerd) proces
Het nieuwe Business Ecosysteem
Business Analyse versus Functionele Analyse
BPMN versus UML - wanneer BPMN en wanneer UML te gebruiken?
Wat is ... EA, BPA, BPMS, BPM, BPMN, Zachman, BPML, BPI, BPEL, XPDL, BPR, Brown Paper, Round tripping, cloud BPM, Social BPM, ...
15.50u - 16.10u
Koffie/Thee en Versnaperingen
16.10u - 17.50u
De syntax van BPMN 1.x en BPMN 2.x
De RA(S)CI methode en de relatie met BPMN
Alles over BPMN 1.x
Andere modelleer formaten zoals IDEF0, WfMC, RosettaNet, PIPs, UML, DFD, Flowcharts, ...
De 3 levels van modelleren
De (minimale) BPD Core Element Set BPMN 2.x

Flow Objects incl. voorbeelden
Connecting Objects / Connectors, met voorbeelden
Swimlanes met voorbeelden
Artifacts met voorbeelden

De (complete) BPD Core Element Set BPMN 2.x met nieuwe symbolen / diagramma's

Data Stores
Human - User - Service - Scripts tasks
Sub-Proces/Boundary non-interrupting events
Parallel multiple
BPMN Core elements
Proces-, Conversatie-, Collaboratie- en Choreografie diagramma's
Sub-classes / predefined symbolset

BPMN-posters
Het gebruik van BPMN 2.x symbolen
De syntax/verbeteringen in BPMN 2.x t.o.v. BPMN 1.x
BPMN 1.x versus UML2.x activity diagrammen
Rules en decisions: kort overzicht van DMN (Decision Model Notation)
Het belang van het Lexicon
De menselijke en fysische actoren in de onderneming
Hierarchische groeperingen van Actoren in (Hierarchische) Afdelingen / (Proces) Teams
Hoe kunt u in BPMN actoren definiëren die u in UML herbruikt
RA(S)CI case / proces clusters en proces niveaus
BPMN- en UML-frameworks
BPMN - Conventies van stijl/framework
De "verbinding" tussen BPMN en UML in een gelaagde structuur
19.45u - 20.00u
Koffie/Thee en Versnaperingen
20.00u - 20.45u
BPMN Tools & Demo
BPMN 1.x & BPMN 2.x - supported tools

Tekentools
Intelligente tekentools
Full Life Cycle tools (t.e.m. BAM)
Cloud tools

BPMN Tools demo

BizAgi Process Modeller
Enterprise Architect

BPMN Tools simulatie demo

Enterprise Architect 12
Simulator
Breakpoints
20.45u - 21.00u
Vragen & Antwoorden, Discussie
21.00u
Einde van dit Seminar
SPREKERS »
REGISTER »
Vragen hierover ? Geïnteresseerd maar u kan niet deelnemen ? Stuur ons een email.