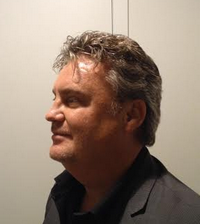 BPMN 2.0: Theorie (Seminar) en Praktijk (Workshop)
---
Een overzicht, positionering en evaluatie van het modelleren van bedrijfsprocessen met BPMN (dag 1) + Praktijkworkshop BPMN (dag 2)
3-4 May 2016 (14-21u)
Locatie:
Golden Tulip Brussels Airport
(Diegem)
Gepresenteerd
in het Nederlands
door
Christian Gijsels
Prijs:
1250 EUR
(excl. 21% BTW)
Registreer NU »
AGENDA »
SPREKERS » This event is history, please check out the List of Upcoming Seminars, or send us an email
Check out our related open workshops:
Check out our related in-house workshops:
Leerobjectieven:
Wie vertrouwd wil raken met BPMN en dit ook echt in de vingers wil krijgen, raden wij aan deel te nemen aan:
Voor wie zijn dit seminar en deze workshop bestemd ?
Dit seminar en deze workshop richten zich op iedereen die een beter begrip wil van procesmodellering met BPMN, of dit wil gaan gebruiken. In het bijzonder kunnen we hierin 2 grote doelgroepen onderscheiden:
Corporate en overheidsorganisaties die een formele manier zoeken om elk aspect van hun bedrijfsprocessen met inbegrip van bedrijfsactiviteiten, organisaties, berichten inclusief hun doorstroom, deelnemers en regels te beschrijven.
Projectgroepen die op zoek zijn naar een betere manier van communicatie tussen technologie en business.
In deze doelgroepen mikken we met deze cursus/workshop vooral op deze funkties, maar dit is zeker geen beperkende opsomming:
Proces en business modelers in BPM projectgroepen
Enterprise architecten
Business & systeemanalysten
Business Process eigenaars
AGENDA »
SPREKERS »
REGISTER »
Vragen hierover ? Geïnteresseerd maar u kan niet deelnemen ? Stuur ons een email.