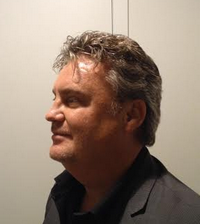 BPMN 1.1 in Praktijk
---
Een overzicht, positionering en evaluatie van het modelleren van bedrijfsprocessen met BPMN: wanneer, waarom en vooral: hoe ?
28 January 2009 (14-21)
Locatie:
Pullman Diegem
(Diegem)
Gepresenteerd
in het Nederlands
door
Prijs:
590 EUR
(excl. 21% BTW)
AGENDA »
SPREKERS » This event is history, please check out the List of Upcoming Seminars, or send us an email
Check out our related open workshops:
Check out our related in-house workshops:
Volledig Programma:
13.30u - 14.00u
Registratie, koffie/thee en croissants
14.00u - 15.50u
Positionering van BPMN 1.x
De Business Blueprint
Het 3D Enterprise Blueprinting Framework
Het 3-lagen model
Visibiliteit en traceerbaarheid
Positionering van BPMN in het 3D Enterprise Business Blueprint
Definitie van een proces
Het nieuwe Business Ecosysteem
Business Analyse versus Functionele Analyse
BPMN versus UML – wanneer BPMN en wanneer UML te gebruiken?
Wat is ... BPMN, Zachman, BPML, BPI, BPEL, XPDL, BPR, Brown Paper, Round tripping, ...
15.50u - 16.10u
Koffie/Thee en Versnaperingen
16.10u - 17.50u
De syntax van BPMN 1.1
Alles over BPMN 1.1
Andere modelleer formaten zoals IDEF0, WfMC, RosettaNet, PIPs, UML, DFD, Flowcharts, ...
De 3 levels van modelleren
De BPD Core Element Set BPMN 1.1
Flow Objects incl. voorbeelden
Connecting Objects / Connectors, met voorbeelden
Swimlanes met voorbeelden
Artifacts met voorbeelden
De (complete) syntax van BPMN 1.1
BPMN-posters
Het gebruik van BPMN 1.1 symbolen
De syntax/verbeteringen in BPMN 2.0
BPMN 1.x versus UML2.x activiteit diagrammen
De belangrijkheid van het Lexicon
De menselijke en fysische actoren in de onderneming
Hoe kunt u in BPMN actoren definiëren die u in UML herbruikt
BPMN- en UML-frameworks
BPMN – Conventies van stijl/framework
De "verbinding" tussen BPMN en UML in een gelaagde structuur
19.45u - 20.00u
Koffie/Thee en Versnaperingen
20.00u - 20.45u
BPMN Tools & Demo
BPMN 1.0 en 1.1 - supported tools

Tekentools
Intelligente tekentools

Full Life Cycle tools (t.e.m. B.A.M.)
Demo van meerdere BPMN-tools
Wat brengt de toekomst ons ?
20.45u - 21.00u
Vragen & Antwoorden, Discussie
21.00u
Einde van dit seminar
SPREKERS »
Vragen hierover ? Geïnteresseerd maar u kan niet deelnemen ? Stuur ons een email.