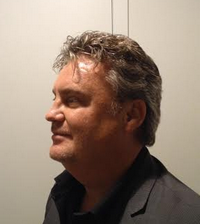 BPMN 1.1 in Praktijk
---
Een overzicht, positionering en evaluatie van het modelleren van bedrijfsprocessen met BPMN: wanneer, waarom en vooral: hoe ?
27 May 2009 (14-21)
Location:
Pullman Diegem
(Diegem)
Gepresenteerd
in het Nederlands
door
Prijs:
590 EUR
(excl. 21% BTW)
AGENDA »
SPREKERS » This event is history, please check out the List of Upcoming Seminars, or send us an email
Check out our related open workshops:
Check out our related in-house workshops:
Leerobjectieven:
Waarom dit seminar ?
BPMN staat voor "Business Process Modeling Notation". Deze notatie is uitgegroeid tot dé standaard voor het modelleren van bedrijfsprocessen. Het biedt ondernemingen het vermogen hun interne bedrijfsprocedures beter te begrijpen door middel van grafische voorstellingen.
Organisaties verwerven hierdoor de kracht om procedures op een begrijpbare en standaard manier mee te delen. Deze grafische voorstellingen vergemakkelijken het communiceren en het begrijpen van samenwerkingsverbanden en de bedrijfstransacties tussen de verschillende organisaties. Hierdoor verwerven ondernemingen en hun medewerkers een beter inzicht in hun kernactiviteiten en biedt het een mogelijkheid om zich snel aan te passen aan nieuwe interne en B2B omstandigheden.
Wat leert u uit dit seminar ?
De cursus is een inleiding tot het "Business Process Modeling Notation" formaat. Het zal BPMN positioneren als de tweede laag van de 3D bedrijfsblauwdruk van de organisatie. Deze laag situeert zich tussen de "visie" (eerste laag) en de "Low Level BPM" (derde laag, notatie in UML). Deze cursus zal de volledige syntax van BPMN bespreken alsook de relatie met UML - wanneer gebruik ik wat ?
Hierdoor geeft deze cursus vooral een antwoord op deze vragen:
Wat is het BPMN formaat ?
Hoe gebruik je BPMN optimaal voor het modelleren van bedrijfsprocessen ?
Wanneer gebruik je BPMN en wanneer UML ?
Welke tools kunnen helpen bij het modelleren in BPMN ?
Voor wie is dit seminar bestemd ?
Dit seminar richt zich op iedereen die een beter begrip wil van procesmodellering met BPMN, of dit wil gaan gebruiken. In het bijzonder kunnen we hierin 2 grote doelgroepen onderscheiden:
Corporate en overheidsorganisaties die een formele manier zoeken om elk aspect van hun bedrijfsprocessen met inbegrip van bedrijfsactiviteiten, organisaties, berichten inclusief hun doorstroom, deelnemers en regels te beschrijven.
Projectgroepen die op zoek zijn naar een betere manier van communicatie tussen technologie en business.
In deze doelgroepen mikken we met deze cursus vooral op deze funkties, maar dit is zeker geen beperkende opsomming:
Proces en business modelers in BPM projectgroepen
Enterprise architecten
Business & systeemanalysten
Business Process eigenaars
AGENDA »
SPREKERS »
Vragen hierover ? Geïnteresseerd maar u kan niet deelnemen ? Stuur ons een email.