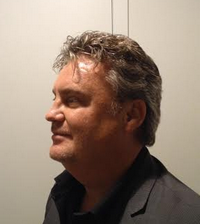 BPMN Jumpstart (In-Company)
---
The theory and practice of modelling business processes in BPMN: when, why and most of all: how ? (in English)
ON REQUEST
Location:
In-company
(YOUR COMPANY)
Presented
in English
by
Christian Gijsels
Price:
ASK FOR PRICE QUOTE
(excl. 21% VAT)
AGENDA »
SPEAKERS »
What will you learn during this training ?
This "BPMN Jumpstart" course is a practical workshop on BPMN, the "Business Process Model and Notation". It consists of a recap of the most important syntax elements, real-life examples of how to do good process modelling in BPMN, and group exercises to practice what has been learnt.
This workshop helps participants to meet the increasing demands in business process modelling, particularly for business improvement and redesign, as well as the automation and digital transformation of processes. BPMN can be used to model the current AS-IS and the improved TO-BE situation, and to demonstrate and communicate these changes throughout the enterprise. BPMN diagrams with sufficient precision and detail can be used to generate e.g. BPEL (Business Process Execution Language) code for the automated execution of processes. Before BPMN, there was no standard modelling language that could support this.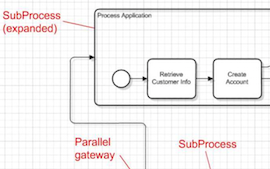 This workshop is highly practical and enforces the BPMN theory through group exercises. A tool and laptop is not required as there are more useful discussions about the BPMN models around a flipchart. Of course, if your company has standardized on Sparx Enterprise Architect or Bizagi for BPM, we can focus on these tools.
This course gives an answer to these and other questions:
What is the BPMN format exactly ?
How do you use BPMN optimally and efficiently to model business processes ?
How are other companies using BPMN ?
How do you use BPMN in practice ?
In this workshop, we will also focus on how to set up a BPM framework (preceding the modelling itself) and how to model efficient, usable and reusable BPMN diagrams using the correct syntax and the best practices in BPMN. Also, the correct use of Actors and DataObjects will be emphasized, because data modelling and information architecture are still underdeveloped skills here in Belgium.
Your lecturer and workshop moderator is Christian Gijsels, who has in-depth experience in setting up BPM frameworks, and is actively involved in many BPMN projects, so that you receive very practical and valuable information.
Why this workshop ?
BPMN stands for "Business Process Model and Notation". This notation is now thé standard for modelling business processes. It allows companies to better understand their internal business processes, the interaction with external parties and to document them in graphical, easy-to-read visualisations.
Hence, organisations have the power to describe their procedures in a clear and consistent way. The graphical visualisations facilitate the communication and documentation of business transactions inside and between organisations, allowing them to respond quickly to new business opportunities.
Who should attend this training ?
This workshop is aimed at anyone who wants a deeper understanding of process modelling with BPMN, preferably with some basic knowledge of the BPMN syntax. In particular, we can distinguish 2 major target audiences:
Corporate and government organisations, looking for a formal way to describe their business processes, including business activities, organisational issues, messages, partners and rules
Project groups, looking for ways to improve the communication and alignment between business and IT
Within these target audiences, we aim at the following non-exhaustive list of job titles:
Process and business modellers in any business project (also HRM, marketing, ...) that needs to be automated or improved
Business & system analysts
Business Process owners
Enterprise architects
This is a workshop for everyone who wants to
Get to recap and reinforce his or her BPMN knowledge
Who wants a good overview of BPMN
Wants to really get BPMN in his or her fingers
Who realizes that process documentation can increase clarity, efficiency and governance
Who sees that business analysis is more than gathering and documenting requirements, but process models can be a great deliverable
Who does business, process and information analysis in business intelligence applications
If you are modelling complex, unpredictable processes, you may want to know where BPMN stops and CMMN starts as the best language for modelling cases
This is a very brief overview of the programme of this unique workshop:
WELCOME - Introducing the speaker, participants and workshop
INTRO - Positioning BPMN
SET-UP - Setting up a BPM Framework: Practical Tips and Exercises
COFFEE - Coffee/Tea and Refreshments
BPMN - The syntax of BPMN + Exercises on BPMN
LUNCH - Lunch Break
BPMN Continued - The syntax of BPMN + Exercises on BPMN
END - End of this Workshop
AGENDA »
SPEAKERS »
Check out our related open workshops:
Check out our related in-house workshops:
dit is een inhouse
Questions about this ? Interested but you can't attend ? Send us an email !