BPMN 2.0 in Practice (In-Company Workshop)
Practical game-based workshop about setting up a BPM framework, and making good and correct use of BPMN (in English)
Date:
ON REQUEST
Location:
In-company
(YOUR COMPANY)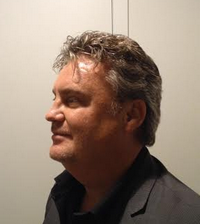 Check out the LEARNING OBJECTIVES, the FULL PROGRAMME and WHO PRESENTS this.
Full Programme:
WELCOME
Introducing the speaker, participants and workshop
INTRO
Setting up a BPM Framework: Practical Tips and Exercises
Defining a styleguide

Defining the BPMN syntax
Defining the BPMN SET / predefined SETS BPMN 2.1
Defining the modelling style

Defining the lexicon
Exercises on defining levels

Level 1: Primary processes
Level 2: Domain processes
Level 3: Cluster processes
Level 4: Extended processes

Exercises on defining actors

Using the RASCI method
Making an actor map of your organisational structure

Human actors
Physical actors

Setting up a Process Office

Defining the process owners
Defining the process organisation
Setting up the Capability Maturity Model
COFFEE
Coffee/Tea and Refreshments
BPMN CORE
Exercises on the BPMN core syntax
Exercises on defining the 3 levels of modelling
Exercises on modelling organisations

Organisations at multiple locations
Processes between multiple organisations

Exercises on modelling Service Level Agreements (SLA) between organisations

Organisations at multiple locations

Exercises on data modelling
Exercises on event modelling

Start events
Intermediate events
End events
BPMN ADVANCED
Exercises on the BPMN 2.x syntax
Exercises on business rules modelling

Using DMN (Decision Model Notation)
Using Rules Engines

Exercises on data definition
Exercises on events modelling
Exercises on modelling diagrams

Process diagrams
Conversation diagrams
Collaboration diagrams
Choreography diagrams
COFFEE
Coffee/Tea and Refreshments
TOOLS
Exercises on BPMN tools
Process Improvement

How to optimise processes through Business Process Improvement (BPI) and Reengineering (BPR)

Process documentation

Generating documents for:

Word / PDF / Powerpoint
HTML / Intranet
Wiki
Q&A
Questions & Answers, Discussion
These related seminars and workshops may also be of interest to you:
Questions about this ? Interested but you can't attend ? Send us an email !