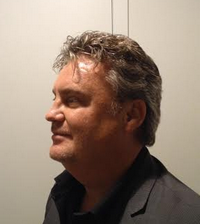 BPMN 2.0 Syntax and Positioning (In-Company)
---
An overview, positioning and evaluation of modelling business processes in BPMN: when, why and most of all: how ? (in English)
ON REQUEST
Location:
In-company
(YOUR COMPANY)
Presented
in English
by
Christian Gijsels
Price:
ASK FOR PRICE QUOTE
(excl. 21% VAT)
AGENDA »
SPEAKERS »
Full Programme:
WELCOME
Introducing the speaker, participants and workshop
INTRO
Positioning BPMN 1.x and 2.x
The Business Blueprint
The 3D Enterprise Blueprinting Framework
The 3-layer model
Visibility and traceability
Positioning of BPMN in the 3D Enterprise Business Blueprint
Definition of a (BPMN oriented) process
The new Business Ecosystem
Business Analysis versus Functional Analysis
BPMN versus UML - when to use BPMN and when to use UML ?
What is ... EA, BPA, BPMS, BPM, BPMN, Zachman, BPML, BPI, BPEL, XPDL, BPR, Brown Paper, Round tripping, cloud BPM, Social BPM, ... ?
COFFEE/TEA
Coffee/Tea Break
CORE SYNTAX
The syntax of BPMN 1.x and BPMN 2.x
The RA(S)CI method and its relationship with BPMN
All about BPMN 1.x
Other modelling formats like IDEF0, WfMC, RosettaNet, PIPs, UML, DFD, Flowcharts, ...
The 3 levels of modelling
The (minimal) BPD Core Element Set BPMN 2.x

Flow Objects, with examples
Connecting Objects / Connectors, with examples
Swimlanes, with examples
Artifacts, with examples

The (complete) BPD Core Element Set BPMN 2.x with its new symbols / diagrams

Data Stores
Human - User - Service - Scripts tasks
Sub-Proces/Boundary non-interrupting events
Parallel multiple
BPMN Core elements
Process-, Conversation-, Collaboration- and Choreography diagrams
Sub-classes / predefined symbol set

BPMN-posters
The use of BPMN 2.x symbols
Syntax improvements in BPMN 2.x compared to BPMN 1.x
BPMN 1.x versus UML2.x activity diagrams
Rules and decisions: short overview of DMN (Decision Model Notation)
The importance of a Lexicon
Human and physical actors in an organisation
Hierarchical groups of Actoren in (Hierarchische) Departements / (Process) Teams
How can you define BPMN actors that you can reuse in UML ?
RA(S)CI case / process clusters and process levels
BPMN- and UML-frameworks
BPMN and Style/framework conventions
The "connection" between BPMN and UML in a layered architecture
COFFEE/TEA
Coffee/Tea and Refreshments
BPMN 1.x & BPMN 2.x - supported tools

Drawing tools
Intelligent drawing tools
Full Life Cycle tools
Cloud tools

BPMN Tools demo

BizAgi Process Modeller
Enterprise Architect

BPMN Tools simulatie demo

Enterprise Architect 10.0
Simulator
Breakpoints
Q&A
Questions & Answers, Discussions
FINISH
End of this Seminar
SPEAKERS »