The key to digital transformation is customer-centricity, and the best way to put the customer first is to make sure their top tasks are as easy to complete as possible
Price: 720 EUR (excl. 21% VAT) This event is history, please check out the List of Upcoming Seminars
Why do we organize this workshop ?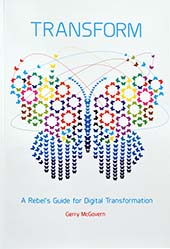 This workshop gives you the methods to focus on what your customers really want when they are online. These methods are particularly beneficial for large, complex websites and intranets, but also for mobile app development, and soon for implementing chatbots and robotic process automation (RPA).
The first method, Top Tasks Identification helps you clearly identify the top tasks of your customers AND the tiny tasks. It is about developing clear evidence based on data within your organization about what is important—and what is not important—to your customers.
The second method, which the workshop will particularly focus on is how to measure the performance of top tasks using the Task Performance Indicator. You will be thought such techniques as:
How to develop task questions—a particularly important skill to develop
How to run remote observation sessions of customers attempting to perform the tasks. You will be walked through a step-by-step facilitator guide
How to analyze and present results in a way that management can understand and act on
The Task Performance Indicator is driven by two key metrics:
Success rate: How many customers are actually able to complete top tasks?
Time-on-task: How long does it take customers to complete top tasks on your website or app?
You will be shown how to build a solidly reliable management model around these two essential metrics of the customer experience.
Participants also get a free copy of Gerry's latest book "Transform: The Rebel's Guide for Digital Transformation".
What will you learn ?

During this workshop, our speaker Gerry McGovern will teach you:
Cutting edge techniques to clearly identify your customers' top tasks
How to create task questions for observation and measurement
How to select participants
How to run a remote test
How to analyze and present results
Now, check out the full programme of this event ...
And find out who presents this training ...
Questions about this ? Interested but you can't attend ? Send us an email !