Case Modelling and CMMN in Practice
Practical overview of case modelling and the new CMMN standard
Date:
ON REQUEST
Location:
In-company
(YOUR COMPANY)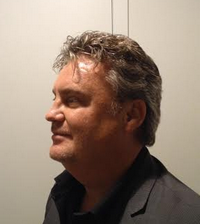 Check out the LEARNING OBJECTIVES, the FULL PROGRAMME and WHO PRESENTS this.
Full Programme:
WELCOME
Introduction of the speaker, the participants and the workshop
The Business Blueprint
The 3D Enterprise Blueprinting Framework
The 3-layer model
Visibility and tracibility
Positioning CMMN in the 3D Enterprise Business Blueprint
Definition of a (CMMN-oriented) case
The new Business Ecosysteem: CMMN versus BPMN - when to use BPMN and when to use CMMN ?
The BPM-Trilogy: Successfull BPM Projects with BPMN, CMMN and DMN
What is ... EA, BPA, BPMS, BPM, BPMN, CMMN, Zachman, BPML, BPI, BPEL, XPDL, BPR, Brown Paper, Round tripping, cloud BPM, Social BPM, ...
COFFEE/TEA
Coffee/Tea and Refreshments
BPMN versus CMMN - a comparison
What is a Case
What is Case Management ?
The elements of CMMN:

Grouping
Sentries
Tasks
Event-Triggered elements
Case File Item
Markers
Connectors
Planning Table
EXERCISES
Getting up to speed with CMMN
CMMN exercises
Combined exercises of CMMN and BPMN
COFFEE/TEA
Coffee/Tea and Refreshments
CMMN supported tools
CMMN posters
CMMN repository
Q&A
Questions & Answers, Discussion
These related seminars and workshops may also be of interest to you:
Questions about this ? Interested but you can't attend ? Send us an email !