Praktisch overzicht van case modelling en de nieuwe CMMN standaard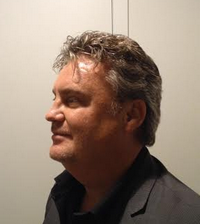 Volledig Programma:
WELKOM
Introductie van de spreker, de deelnemers en de workshop
INTRO
Positionering van CMMN
De Business Blueprint
Het 3D Enterprise Blueprinting Framework
Het 3-lagen model
Visibiliteit en traceerbaarheid
Positionering van CMMN in de 3D Enterprise Business Blueprint
Definitie van een (CMMN georiënteerde) case
Het nieuwe Business Ecosysteem: CMMN versus BPMN - wanneer BPMN en wanneer CMMN gebruiken ?
De BPM-Trilogie: Successvolle BPM Projecten met BPMN, CMMN en DMN
Wat is ... EA, BPA, BPMS, BPM, BPMN, CMMN, Zachman, BPML, BPI, BPEL, XPDL, BPR, Brown Paper, Round tripping, cloud BPM, Social BPM, ...
KOFFIE
Koffie/Thee en Versnaperingen
BPMN versus CMMN - een vergelijking
Wat is een Case
De elementen van CMMN:

Grouping
Sentries
Tasks
Event-Triggered elements
Case File Item
Markers
Connectors
Planning Table
OEFENINGEN
Aan de Slag met CMMN
CMMN oefeningen
Gecombineerde oefeningen CMMN en BPMN
KOFFIE
Koffie/Thee en Versnaperingen
CMMN supported tools
CMMN posters
CMMN repository
Q&A
Vragen & Antwoorden, Discussie
EINDE
Einde van deze Workshop
En bekijk wie deze opleiding presenteert ...
These related seminars and workshops may also be of interest to you:
Vragen hierover ? Geïnteresseerd maar u kan niet deelnemen ? Stuur ons een email.