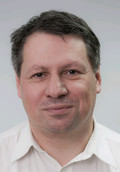 CobiT 4.0 - een nieuwe stap naar IT Governance
---
Haal meer uit IT, verbeter uw alignment en realiseer compliance met deze nieuwe, meer gestroomlijnde versie van CobiT
15 December 2005 (14-21)
Locatie:
Sofitel Diegem
(Diegem near Brussels (Belgium))
Gepresenteerd
in het Nederlands
door
Prijs:
540 EUR
(excl. 21% BTW)
AGENDA »
SPREKERS » This event is history, please check out the List of Upcoming Seminars, or send us an email
Check out our related in-house workshops:
Leerobjectieven:
Waarom dit seminar ?
CobiT staat voor Control Objectives for Information and related Technology en werd ontwikkeld door de Information Systems Audit and Control Association (ISACA). De eerste versie van CobiT dateert van 1996, de tweede versie bestaat sinds 1998, en er werd een derde versie uitgebracht in 2000. Eind 2005 komt versie 4.0 van CobiT, een meer gestroomlijnde versie van het framework met nog meer aandacht voor het goed gebruik van CobiT voor IT governance, business/IT alignment, IT processen, enterprise architectuur, ...
CobiT wordt meer en meer erkend als het toonaangevende framework voor IT. Met dit seminar wensen we u een overzicht te geven van de mogelijkheden van CobiT, de nieuwigheden in CobiT 4.0, en de aanpak van IT governance m.b.v. CobiT. De sprekers zijn heel nauw betrokken bij de ontwikkeling en herpositionering van CobIT, en hebben ook de nodige praktische ervaring om u de vele mogelijkheden van CobiT uit te leggen.
Welke vragen worden beantwoord op dit seminar ?
Wat zijn de huidige elementen van CobiT ?
Wat is er nieuw in CobiT 4.0 ?
Hoe gebruikt u CobiT voor meer IT governance ?
Waarom en hoe gebruikte Banksys CobiT voor IT governance ?
Voor wie is dit seminar bestemd ?
CIO's en ICT Managers
Managers van IT governance, compliance, performance management, cost control, ... projecten
Verantwoordelijken voor operations, service management, ontwikkeling, project management, IT budget control, ...
Business managers
IT auditors
ICT specialisten in wiens bedrijf gepraat wordt over of gedacht wordt aan CobiT, en die een concreet beeld willen krijgen van wat het inhoudt en van wat wél en niet mogelijk is m.b.v. CobiT
Iedereen die geïnteresseerd is in governance, business/IT alignment, best practices in IT management, ...
AGENDA »
SPREKERS »
Vragen hierover ? Geïnteresseerd maar u kan niet deelnemen ? Stuur ons een email.