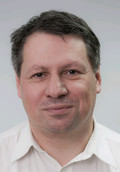 CobiT 4.0 - een nieuwe stap naar IT Governance
---
Haal meer uit IT, verbeter uw alignment en realiseer compliance met deze nieuwe, meer gestroomlijnde versie van CobiT
15 December 2005 (14-21)
Locatie:
Sofitel Diegem
(Diegem near Brussels (Belgium))
Gepresenteerd
in het Nederlands
door
Prijs:
540 EUR
(excl. 21% BTW) This event is history, please check out the List of Upcoming Seminars, or send us an email
Check out these related open workshops:
Check out our related in-house workshops:
Leerdoelen
Waarom dit seminar ?
CobiT staat voor Control Objectives for Information and related Technology en werd ontwikkeld door de Information Systems Audit and Control Association (ISACA). De eerste versie van CobiT dateert van 1996, de tweede versie bestaat sinds 1998, en er werd een derde versie uitgebracht in 2000. Eind 2005 komt versie 4.0 van CobiT, een meer gestroomlijnde versie van het framework met nog meer aandacht voor het goed gebruik van CobiT voor IT governance, business/IT alignment, IT processen, enterprise architectuur, ...
CobiT wordt meer en meer erkend als het toonaangevende framework voor IT. Met dit seminar wensen we u een overzicht te geven van de mogelijkheden van CobiT, de nieuwigheden in CobiT 4.0, en de aanpak van IT governance m.b.v. CobiT. De sprekers zijn heel nauw betrokken bij de ontwikkeling en herpositionering van CobIT, en hebben ook de nodige praktische ervaring om u de vele mogelijkheden van CobiT uit te leggen.
Welke vragen worden beantwoord op dit seminar ?
Wat zijn de huidige elementen van CobiT ?
Wat is er nieuw in CobiT 4.0 ?
Hoe gebruikt u CobiT voor meer IT governance ?
Waarom en hoe gebruikte Banksys CobiT voor IT governance ?
Voor wie is dit seminar bestemd ?
CIO's en ICT Managers
Managers van IT governance, compliance, performance management, cost control, ... projecten
Verantwoordelijken voor operations, service management, ontwikkeling, project management, IT budget control, ...
Business managers
IT auditors
ICT specialisten in wiens bedrijf gepraat wordt over of gedacht wordt aan CobiT, en die een concreet beeld willen krijgen van wat het inhoudt en van wat wél en niet mogelijk is m.b.v. CobiT
Iedereen die geïnteresseerd is in governance, business/IT alignment, best practices in IT management, ...
Volledig Programma
13u30-14u00
Registratie met Koffie/Thee en Croissants
14u00-15u00
CobiT: Intro, Achtergrond en Basisprincipes
Waar komt CobiT vandaan ?
Voor wie is het bestemd ?
Wat zijn de fundamentele principes van CobiT?
Wat zijn de huidige elementen ?
15u00-15u45
CobiT 4.0: Inleiding
Waarom een nieuwe versie van CobiT
Onderliggende research om link tussen business en IT objectieven gemakkelijker te maken
CobiT binnen het IT Standaarden & Frameworks landschap
16u15-17u00
CobiT 4.0: Inhoud
(Dirk Steuperaert)
Nieuwe structuur
Nieuw zicht op objectieven en indicatoren
Vernieuwde en verbeterde procesbeschrijvingen t.o.v. CobiT 3rd Edition
17u00-18u00
CobiT 4.0 in de praktijk
(Steven De Haes)
Release schedule van CobiT 4.0 en aanverwante producten
Beschikbare publicaties en diensten
Cobit Online demo & evolutie
19u15-19u45
IT Governance & CobiT
(Dirk Steuperaert)
IT Governance zoals gedefinieerd door ITGI
CobiT als tool voor de duurzame implementatie van IT Governance
19u45-20u30
Case Study CobiT als IT Governance tool binnen Banksys
IT Governance bij Banksys
Waarom CobiT ?
Hoe wordt CobiT gebruikt ?
20u30
Conclusies en Wrap-up
21u00
Einde van dit seminar
Sprekers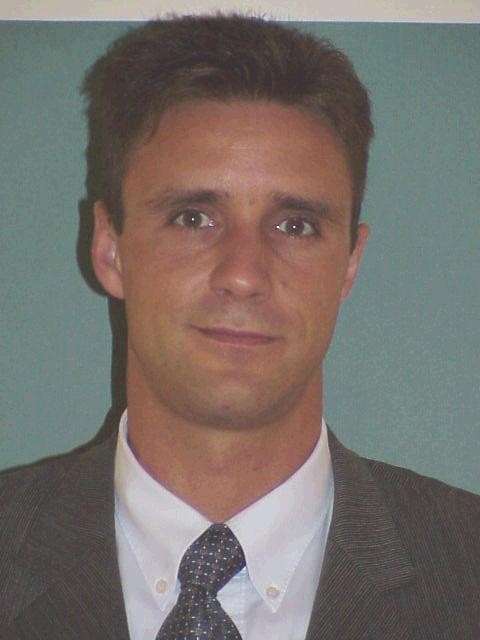 Peter De Bruyne is Head of IT Process & Project Management Departments bij Banksys, verantwoordelijk voor IT project (portfolio) management & project support office, IT Performance Management en IT Supply Management.
Hij begon zijn loopbaan als IT project manager en later IT Manager Logistics Division bij GB, Senior IT Auditor (CISA) Internal Audit bij BBL (ING) en Senior Manager bij PricewaterhouseCoopers Risk Management.
Steven De Haes is verantwoordelijk voor de managementopleidingen in beleidsinformatica aan de Universiteit Antwerpen Management School (UAMS). Hij is betrokken in onderzoek over IT governance en bereidt momenteel een doctoraat voor over de processen, structuren en relationele mechanismen van IT governance. Tevens treedt hij op als projectmanager en onderzoeker voor ISACA (Information Systems Audit and Control Association) voornamelijk rond de verdere ontwikkeling van COBIT en IT governance concepten. In die hoedanigheid zetelt hij tevens in het internationale COBIT Steering Committee.
Hij publiceerde artikels in academische en professionele tijdschriften en boeken en verzorgt regelmatig presentaties in seminaries en conferenties. Verder leidt hij samen met Prof. Dr. Wim Van Grembergen het ITAG Research Institute, een onderzoekscentrum dat wil bijdragen tot het beter begrijpen en het verspreiden van de IT Alignment en Governance concepten.
Questions about this ? Interested but you can't attend ? Send us an email !