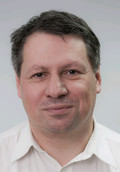 COBIT 5: What is new ?
---
What is new in the soon to be released COBIT 5 version ?
21 March 2012 (14-18.30h)
Location:
Golden Tulip Brussels Airport
(Diegem)
Presented
in English
by
Price:
420 EUR
(excl. 21% VAT)
Register Now »
AGENDA »
SPEAKERS » This event is history, please check out the List of Upcoming Seminars, or send us an email
Check out our related in-house workshops:
About this seminar:
COBIT 5 is a major strategic improvement which provides the next generation of ISACA guidance on the governance and management of enterprise information and technology (IT) assets.
Building on more than 15 years of practical application, ISACA designed COBIT 5 to meet the needs of stakeholders, and to align with current thinking on enterprise governance and management techniques as they relate to Information and related Technology.
COBIT 5 integrates all existing related ISACA guidance (COBIT 4.1, Val IT, Risk IT, BMIS) and aligns with the latest relevant other standards and frameworks, and thus provides the unique overarching framework.
This seminar will help you to:
Understand the latest thinking on Governance and Management of enterprise IT and the difference between both
Understand that COBIT 5 is intended for and should be used by business and IT users - COBIT 5 is not an IT framework !
Understand how governance and management require not only a good process model but also other enablers
Why you should attend this seminar
During this seminar, you will get an answer to these and other questions:
Where does COBIT 5 fit in the overall framework and standards space ?
What are the benefits that COBIT 5 can bring to your organisation ?
What is the difference between Governance and Management ?
What are the main changes and improvements brought by COBIT 5 ?
To what extent COBIT 5 can be beneficial for your organisations and how it can be best adopted ?
Who should attend this seminar ?
This is a seminar for everyone involved in IT-related business decisions. There is no technical IT content, and it is designed for:
CIO's, CTO's and ICT Managers
Managers of IT governance, compliance, performance management, cost control, ... projects
Anyone responsable for operations, service management, development, project management, IT budget control, ...
Business managers
IT auditors
Enterprise Risk Managers & IT Risk Professionals
ICT specialists in companies that think or talk about implementing COBIT, who want to have a serious overview of what COBIT is, and what can and can't be done with COBIT
Anyone interested in governance, business/IT alignment, best practices in IT management, etc
AGENDA »
SPEAKERS »
REGISTER »
Questions about this ? Interested but you can't attend ? Send us an email !