What is new in the soon to be released COBIT 5 version ?
Price: 420 EUR (excl. 21% VAT)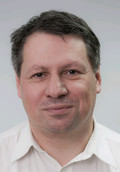 This event is history, please check out the List of Upcoming Seminars
These related seminars and workshops may also be of interest to you:
The price for this seminar is 420 EUR (excluding 21% VAT). This includes your participation to the seminar and a syllabus with handouts of all the slides.
How to register ?
Please register on-line for this seminar. You can also fill in our print&fax registration form or send your company order form to
I.T. Works bvba
Innovation Center (I.I.C.)
Technologiepark 3
B-9052 Gent
Main Fax: (09) 241 56 56
Backup Fax: (09) 220 34 57 (If our main fax is occupied or unavailable, please use this fax)
If you have any further questions about this seminar, please contact us at:
Tel: (09) 241 56 13
Mail:
You will automatically receive an invoice as soon as we receive your registration form. The invoice has to be paid in advance of the seminar, or we can't guarantee your participation if there are too many participants. A confirmation and access plan by private and public transport is also sent shortly after registration. If you do not receive this within 5 working days, please reaffirm your registration.
How to get up to 30% discount ?
For simultaneous registrations, the second participant of the same company receives a 10% discount, the third a 20% discount and all further participants a 30% discount. A 20% discount is given to participants from educational institutions (schools, universities).
How to cancel your registration ?
Cancellation is possible up to 2 weeks before the event, if received in writing. In this case, 20% of the total amount is charged for administration. Otherwise, the full registration fee is due, regardless of the reason of cancellation. Of course, replacement is always possible at no extra charge.
Seminar language
This seminar will be presented in English.
Now, check out the full programme of this event ...
And find out who presents this training ...
Questions about this ? Interested but you can't attend ? Send us an email !