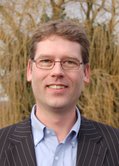 Corporate Performance Management
---
Learn more about performance management, and how it impacts your business intelligence and data warehousing strategy
10 December 2007 (14-21)
Location:
Sofitel Diegem
(Diegem near Brussels (Belgium))
Presented
in English
by
Price:
540 EUR
(excl. 21% VAT)
AGENDA »
SPEAKERS » This event is history, please check out the List of Upcoming Seminars, or send us an email
Check out our related in-house workshops:
Why do we organize this seminar ?
"Corporate Performance Management" was originally defined in 2001 as a new approach to business governance by Gartner. Gartner defined CPM as the processes, methodologies, metrics and systems needed to measure and manage business performance. In the six years since, this approach to management has been credited with many success stories and turnarounds. Investments in the space have reached over 12 million € just in software sales in Belgium last year. Total external investments - including consulting, implementation and hardware - are estimated to be up to 5 times that amount or over 100 million € just in Belgium alone.
Corporate/Enterprise Performance Management (CPM/EPM) includes functionalities such as Planning & Budgeting, Consolidation, ABC & ABM, Scorecarding & Strategy Formulation. CPM/EPM, sometimes also referred to as Financial Analytic Applications, have been the driver for an impressive series of recent acquisitions in the Performance Management space. Just to name a few: Oracle bought Hyperion, Cognos acquired Adaytum, Frango and Applix, and SAP bought Outlooksoft and now intends to buy Business Objects, which has bought SRC Software, ALG Longview and Cartesis.
What will you learn during this seminar ?
This session will discuss what the rationale is behind the sector consolidation and why it matters for Business Intelligence & Data Warehousing professionals. It also will review how CPM functionality answers pressing business needs of most organisations, how the data warehouse plays a crucial role in implementing CPM and how this fundamentally changes the knowledge & skills required for integrated Performance Management.
This session will explain the functional concepts and issues CPM addresses, the functionalities required when implementing CPM, the key players - and their integrated product roadmaps - offering solutions in the market place.
This day will allow you to separate hype from reality and start building your own roadmap and architecture for implementing Performance Management in your company and integrating it with your Business intelligence architecture !
We will answer the following questions:
What is Corporate Performance Management ?
What is the relationship between CPM & Business Intelligence and how do they complement each other ?
What are the drivers for the current interest in CPM ?
What problems in current business processes do CPM solutions address?
What are typical functionalities that I can expect to find in CPM solutions ?
What are the key players in the CPM space and how to select the right solution for my organisation.
How does a typical CPM roadmap & project look like ?
What are the vendor's roadmaps in terms of integration (Oracle / Hyperion, SAP / Outlooksoft & Business Objects / SRC Software, ALG Longview and Cartesis and Cognos / Adaytum, Frango and Applix)


Who should attend this seminar ?
This seminar targets anyone who wants to better understand or prepares to implement Corporate Performance Management. It also is an ideal program for Business Intelligence / Data Warehousing Project managers who work on their longer term BI roadmaps, in which CPM increasingly will need to finds its place. It helps Business Intelligence professionals to avoid that new CPM "islands" are born in their organisation. The seminar is of particular interest to:
Business Intelligence & Data warehousing project leaders, professionals and team members
Financial Directors, Controllers or Analysts
ICT managers / CIOs
Business analysts
Consolidation, Planning & Forecasting managers
Balanced Scorecard / ABC / ABM project leaders
business, technical or sales consultants working in the domains of Business Intelligence, Data Warehousing, Financial (Analytical) Applications or ERP

AGENDA »
SPEAKERS »
Questions about this ? Interested but you can't attend ? Send us an email !